7 Characteristics of Healthy Families
"The Bible has much to say about how to have a healthy family. Studying the common traits shared by successful families can help you strengthen your family.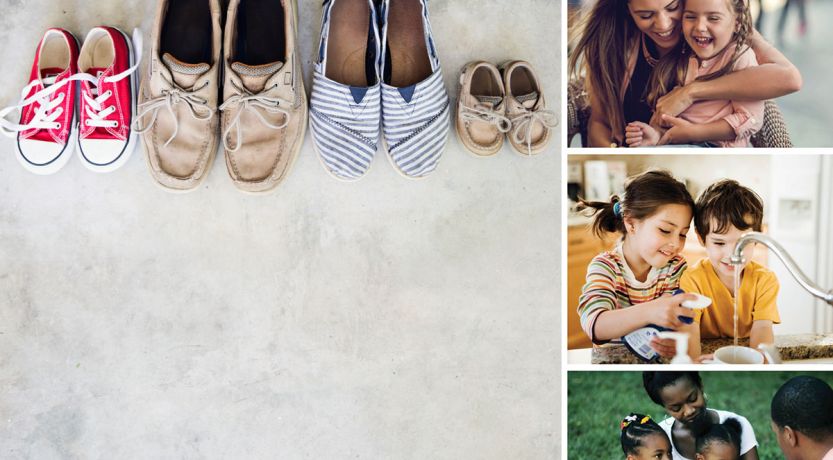 Characteristics of a healthy family include:
Browse the self-help section of any bookstore or library, and you will likely find a sea of books about creating and maintaining a harmonious and healthy family life. Belonging to a loving, secure family unit is a basic human desire. Most of us can readily see the value of close family connections and healthy family dynamics.
A strong family can be a source of emotional support, love, security and protection, which makes the challenges and trials of day-to-day living easier to face. Children flourish when they feel loved, nurtured and supported by their parents and siblings. A good family life can even have positive effects on your physical and mental health, including improving blood pressure and increasing life expectancy.
Healthy families are the building blocks of society
Certainly, God wants our families to succeed and prosper. He designed the family to be the basic building block of society; thus in order for our communities to be stable, the families that comprise them must be as well. And ultimately, God wants us to have spiritually healthy families so we can produce godly offspring (Malachi 2:15) and expand His family.
But while family relationships are important, we all know strong families don't "just happen." Sustaining a marriage and raising children are challenging things to do. If we want to have happy homes, we have to work hard to create them.
How to build a healthy family
One of the best ways to strengthen your family is by studying the common traits and qualities shared by successful families. When you understand what a well-functioning family unit looks like, you'll know what changes you may need to make in your own household. Here are some of the most vital characteristics of healthy families, from a biblical perspective:                                Continued at: https://lifehopeandtruth.com/relationships/family/7-characteristics-of-healthy-families/?
_______
I Will Never Leave You
Hebrews 13:5-6
"Let your conduct be without covetousness; be content with such things as you have. For He Himself has said, "I will never leave you nor forsake you." So we may boldly say: "The LORD is my helper; I will not fear. What can man do to me?"
The natural human tendency is to focus on the physical. Sometimes we desire more money and possessions for enjoyment, but in worrisome times our lack of contentment can be driven simply by a desire for financial security.
Thankfully Christians can turn to God for that security. This passage in Hebrews quotes from several encouraging passages in the Old Testament. Moses and God both encouraged Joshua as he took on a heavy new responsibility (Deuteronomy 31:6, 8; Joshua 1:5).
"I will never leave you nor forsake you: This quotation is one of the most emphatic statements in the New Testament. In Greek it contains two double negatives, similar to saying in English, 'I will never, ever, ever forsake you'" (Nelson's NKJV Study Bible, comment on Hebrews 13:5-6).
The second quote about God's help allowing us to not fear comes from Psalm 118:6.
For more encouraging scriptures, see our section featuring "Encouraging Bible Verses." For more about God's love and faithfulness, see "Love of God" and "God's Promises: Rock-Solid Hope and Assurance.""
________
MEAT AND DAIRY CAUSE CANCER – Dr T. Colin Campbell's "The China Study."
8 Minute YouTube:   https://youtu.be/QoBx97JHcKE
Dr. Campbell reveals how a vegan diet can prevent diseases like cancer.
_________