.
Knowing God as a Loving Father
"Why is God called a Father? Whose Father is He? How is God a Father to us? What does God's role as a Father teach us about His character and purpose for us?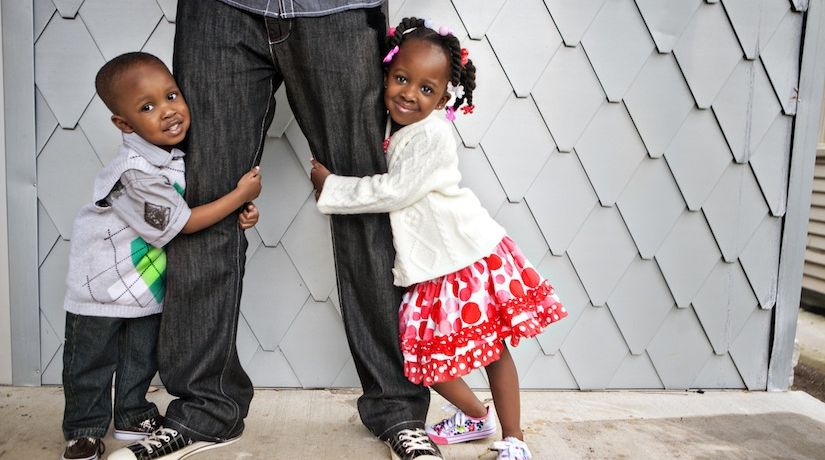 The book of Revelation chapter 4 gives us a fascinating glimpse of God's throne. In verse 8 impressive angelic beings address God on His throne as "Lord God Almighty." Two verses later 24 elders fall to the ground, remove their crowns and cast them before the throne. They do so to worship, honor and recognize the Almighty God as the One who created all things and rules with authority over all.
The Bible reveals God to be all-powerful—a being of great, unmatched strength. Here are some Bible verses on God's unlimited power:
"God has spoken once, twice I have heard this: that power belongs to God" (Psalm 62:11).
"Great is our Lord, and mighty in power; His understanding is infinite" (Psalm 147:5).
"Our God is a consuming fire" (Hebrews 12:29).
Even though God is shown to be the omnipotent Creator and ruling authority who must be revered, He also describes Himself as a loving Father. That title teaches several truths that give us clarity and insight into God's character and plan for mankind.
What does it mean to be a father?
The word father describes one who gives life or who creates, originates, exemplifies or founds something. For example, James Naismith is considered the "father" of basketball because he created the game over 100 years ago. Abraham is called the father of the faithful since his faith exemplifies what all need to strive for (Romans 4:16).
We each have a physical father who gave us life. In most cultures it is customary to carry the surname of our father, and most naturally call him "Dad," "Father," "Papa" or the like.
However, being a father does not always mean something positive. Jesus told some of the hypocritical people of His day, "You are of your father the devil" (John 8:44). He did not mean Satan had given them physical life, but that they were following his example of spiritual wickedness. Satan is the father of lies and murder, inspiring others to do the same.
Sadly, many people have had very negative experiences with their physical fathers—sometimes due to abuse, neglect, absence or other factors.
God the Father, on the other hand, is the source of truth and love (John 17:17; 1 John 4:16).
God the Father is the source of all life
Ephesians 3:14-15 states, "For this reason I bow my knees to the Father of our Lord Jesus Christ, from whom the whole family in heaven and earth is named."
These two verses show that God's family (or household) is in both heaven and on earth. In heaven, the family has two members: the Father and the Son (Jesus Christ). On earth, the family includes God's begotten sons and daughters—those who have His Spirit (Romans 8:14; Galatians 3:26; 4:6).
In a more general sense, God is also Father over all life in heaven (the angels) and on earth (all people) because He is the source of all life (Job 1:6; 38:7; 1 Timothy 6:13).
The Bible reveals that the Father is the supreme authority and source of all life, but did the actual work of creation through the Word, the One who later became Jesus Christ (John 1:1-3, 14). The Bible says that God created "all things" through Jesus (Colossians 1:15-18). In a sense, we could say God the Father directed the creation, while the Word carried out the creation.
The apostle Paul described it this way: "God [the Father] who created all things through Jesus Christ" (Ephesians 3:9).
"The God and Father of our Lord Jesus Christ"
_______
A WORLD WITHOUT EVIL
"Our world is in pain.
There's no denying it. The proof is everywhere—and now we know why. We started this Journey by asking why a loving, all-powerful God would choose to allow evil to exist, and along the way we discovered that suffering exists because people do evil things.
When we sin—when we step outside the boundaries God established for our good—the result is evil. Suffering. Pain. It doesn't always happen immediately, and it isn't always obvious, but it will happen. Sin produces suffering, and the law of God stands as the sole dividing line between "life and good, death and evil" (Deuteronomy 30:15).
Multiply that by the number of people who are either ignorant of or uninterested in the law of God, then multiply that by the entire span of human history, and we'll start to paint a picture of why the world is the way it is.
But the world isn't going to stay the way that it is. Far from it—God might be presently allowing evil, but that doesn't mean He isn't actively working out a plan to end it. Ending evil right now, in this moment, would require God to either a) remove our free will or b) eradicate the human race altogether.
Thankfully for us, God has a far more elegant plan in motion.
The Bible is filled with glimpses of God's plan for the future of the world—and what we're shown in that plan isn't a world in pain. Micah 4:2-4 says:
Many nations shall come and say,
"Come, and let us go up to the mountain of the Lord,
To the house of the God of Jacob;
He will teach us His ways,
And we shall walk in His paths."
For out of Zion the law shall go forth,
And the word of the Lord from Jerusalem.
He shall judge between many peoples,
And rebuke strong nations afar off;
They shall beat their swords into plowshares,
And their spears into pruning hooks;
Nation shall not lift up sword against nation,
Neither shall they learn war anymore.

But everyone shall sit under his vine and under his fig tree,
And no one shall make them afraid;
For the mouth of the Lord of hosts has spoken.
That's not the world we live in today. Isaiah 11:6-9 expands on that theme, adding:
The wolf also shall dwell with the lamb,
The leopard shall lie down with the young goat,
The calf and the young lion and the fatling together;
And a little child shall lead them.
The cow and the bear shall graze;
Their young ones shall lie down together;
And the lion shall eat straw like the ox.
The nursing child shall play by the cobra's hole,
And the weaned child shall put his hand in the viper's den.
They shall not hurt nor destroy in all My holy mountain,
For the earth shall be full of the knowledge of the Lord
As the waters cover the sea.
What we're seeing in these verses is a world where even the nature of animals is different—where formerly ravenous wolves live peacefully with sheep, lions rest with cows and a little child can play fearlessly near a den of snakes. Today, these scenes are unthinkable—but God promises that one day, they'll be commonplace.
What really stands out in both of these prophecies, though, is what's happening behind the scenes. Micah talks about people eager to come to God and walk in His way of life. Isaiah mentions a worldwide knowledge of God and His law. The world we're seeing is different because the people living in it are different. They're seeking God. They're obeying His laws.
The book of Revelation goes one step further into the future and paints us this picture: "Behold, the tabernacle of God is with men, and He will dwell with them, and they shall be His people. God Himself will be with them and be their God. And God will wipe away every tear from their eyes; there shall be no more death, nor sorrow, nor crying. There shall be no more pain, for the former things have passed away" (Revelation 21:3-4).
That's different. That's something new. That's a world without pain, without sorrow, without death. What we're seeing in this prophecy is a world without evil—a world without sin.
So how do we get from this world to that one?
That's the real question, isn't it? All this time, we've been asking why God allows evil to exist, but what we really want to know is how He plans to end it—because He does plan to end it. In fact, that plan is already in motion. It's been in motion for over 6,000 years—a plan designed to offer hope to every man, woman and child who has ever lived.
We know now that God has a reason for allowing evil, and we know that He has a plan to ultimately end it. We also know that His plan is going to have to address a number of significant hurdles. Here are a few:
All human beings have sinned (Romans 3:23).
Sins costs us our lives (Romans 6:23).
Sin bars us from the family of God (1 Corinthians 6:9-10).
A supernatural enemy is deceiving the human race and actively promoting sin (Revelation 12:9).
Billions and billions have died without truly knowing God or understanding His Word (1 Corinthians 2:14).
And yet, despite all that, we're told that God is "not willing that any should perish but that all should come to repentance" (2 Peter 3:9), and that He intends to bring "many sons to glory" (Hebrews 2:10).
How? How is that possible? The entire human population has disqualified itself from joining the family of God, and literal billions have perished without coming to repentance. The whole thing seems pretty hopeless.
But it's not hopeless. In the next Journey, we're going to spend seven days exploring the plan of God, and as we do, we're going to see that God doesn't just acknowledge the hurdles to His plan—He systematically knocks them down, clearing a path heading directly toward the incredible future that Micah and Isaiah wrote about.
The plan of God is a plan of hope. Are you ready to discover where you belong in it?"
From: https://lifehopeandtruth.com/learning-center/journeys/journey-2-the-problem-of-evil/7/?
_______
Seeing Red No. 3: Coloring to Dye For
Transcript of: https://nutritionfacts.org/video/seeing-red-no-3-coloring-to-dye-for/
Below is an approximation of this video's audio content. To see any graphs, charts, graphics, images, and quotes to which Dr. Greger may be referring, watch the above video.
"Fifteen million pounds of food dyes are sold every year in the U.S. Why? "Foods are artificially colored to make unattractive mixtures of basic ingredients and food additives acceptable to consumers."
See, food colorings are added to countless processed food products to "conceal the absence of fruits, vegetables, or other ingredients, and make the food 'appear better or of greater value than it [actually] is.'" Otherwise, cherry popsicles might actually look like they have no cherries in them!
I've talked about the role of food dyes in causing ADH symptoms in kids. But, what about their role in cancer?
Due to cancer concerns, Red dye #1 was banned in 1961. Red #2 was banned in 1976, and then Red #4 was banned. What about Red #3, used today in everything from sausage to maraschino cherries? It was recently found to cause DNA damage in human liver cells in vitro, comparable to the damage caused by a chemotherapy drug whose whole purpose is to break down DNA.
But, Red #3 was found to influence children's behavior more than thirty years ago, and interfere with thyroid function over forty years ago. Why is it still legal?
This is an article from the New York Times about Red #3 published way back in 1985. Already by then, the FDA had postponed action on banning the dye 26 times, even with the Acting Commissioner of the FDA saying Red #3 was "of greatest public health concern," imploring his agency to "not knowingly allow continued exposure" (at high levels in the case of Red #3) of the public to…color additive[s] that [have] clearly been shown to induce cancer… The credibility of the [Department of Health and Human Services] would suffer if decisions are not made soon on each of these color additives." That was written thirty years ago.
At the end of the day, industry pressure won out. "FDA scientists and FDA commissioners…have recommended that the additives be banned… But there has been tremendous pressure…to delay the recommendations from being implemented."
In 1990, concerned about cancer risk, the FDA banned the use of Red #3 in anything going on our skin, but it remained legal to continue to put it in anything going into our mouths. Now, the FDA said at the time that they planned on stopping that too, and ending all "remaining uses" of Red #3, lamenting that "The cherries in 21st-century fruit cocktail could well be light brown." That was 1990.
Over 20 years later, it's still in our food supply. After all, the agency estimated that "the lifetime risk of thyroid tumors in humans [from Red #3 in food] was at most 1 in 100,000."
"Based on today's population, that would indicate that Red #3 is causing cancer in about 3000 people."
DOCTOR'S NOTE
This whole fiasco will become clearer once you see my video Who Determines if Food Additives Are Safe?
I've touched on food coloring additives before:
_______