.
Children of God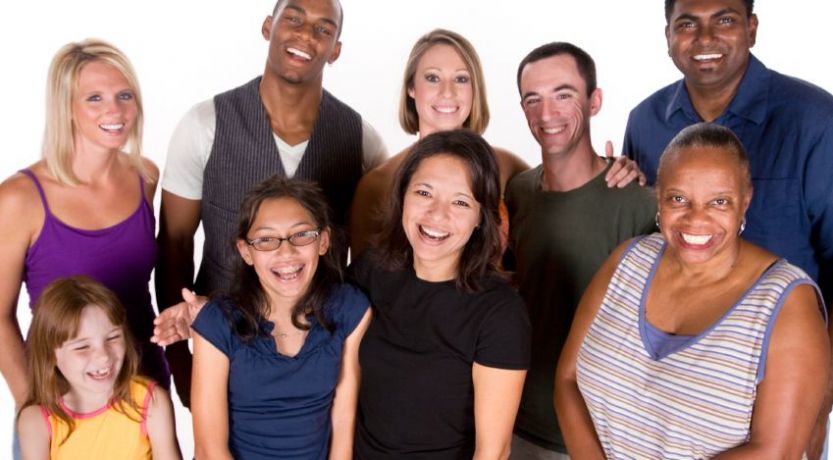 "What does the Bible mean when it talks about the children of God? What does this description mean for our purpose in life—now and forever?
The ancient pagan world was rife with ideas about the relationships between mankind and the gods. They imagined gods who were half human and half animal; gods who were half man and half spirit. Even in today's Christian community some believe angels cohabited with women to produce giants. What does the Bible say about children of God?
What does the phrase "children of God" mean? Is it just a way of describing those who do good deeds? Or the common heritage of mankind? Is it a mere label for professing Christians or other religious people?
If we are willing to look into the Bible for answers, we will find that children of God actually exist in our world today, preparing to inherit the universe from their Father.
Man and his gods
Ancient myths reveal that man wants to believe in gods and has created most of them in his own image. His gods may reside on earth, in heaven or in interplanetary space. They need have no morality or standards of behavior because as gods they are exempt. Their sexual exploits are a central theme of most myths, imagined by men to justify human immorality. Such gods may even be made of sticks or stones.
All of these gods are poor imposters, conjured up in the mind of the one described in the Bible as the "god of this age" (2 Corinthians 4:4). The former archangel, Lucifer, renamed Satan the devil, does hold sway over mankind for a limited time. Having lost his prominent place in the presence of God (see Isaiah 14:12), he is bent on destroying everything God stands for. He will soon be deposed by the returning Jesus Christ, who will take over Satan's throne and rulership over the earth.
Of course, this Satan is not a man and does not literally sit on an earthly material throne. He is, in fact, a powerful spirit being, created by the Eternal God for good but turned to an adversary and destroyer through rebellion against his Maker. But he is the spirit ruler of earth and the deceiver who hides the true identity of the children of God.
The father of murder and lies
Is Satan really a god, then? Certainly, but only in the minds of those who worship him. Jesus Christ even called Satan the "father" of certain people. Why? Because he so dominates and influences the minds of men that they ignorantly model themselves after him. These might be properly called the children of a false god.
Man had been created to be the children of God, but Satan entered the picture and kidnapped the human race. He deceived them into rejecting God, and they lost that special relationship with their Creator. Satan in effect became their father. From that time forward, man's behavior has reflected that of Satan himself.
Jesus, addressing certain religious leaders of His day, said to them, "You are of your father the devil, and the desires of your father you want to do. He was a murderer from the beginning, and does not stand in the truth, because there is no truth in him. When he speaks a lie, he speaks from his own resources, for he is a liar and the father of it. But because I tell the truth, you do not believe Me" (John 8:44-45).
In Revelation 12:9 Satan is described as "the Devil and Satan, who deceives the whole world." His deception blinds the minds of men and women to the real truth of their potential to become the "children of God!" Yet that close, loving family relationship with the Creator God is exactly what the Bible says is in store for all who will accept our Father's call to be His children. Does that seem too fantastic to believe?
Children of God, now and forever
"Behold what manner of love the Father has bestowed on us, that we should be called children of God! Therefore the world does not know us, because it did not know Him. Beloved, now we are the children of God; and it has not yet been revealed what we shall be, but we know that when He is revealed, we shall be like Him, for we shall see Him as He is" (1 John 3:1-2).
Did you follow that? Though we may be called children of God today, we will become the true children of God at Christ's return. The apostle John says that when Christ returns "we will be like Him." And what is He like?
Most people today picture Jesus Christ as either a babe in a manger or a long-haired man walking the dusty roads of the Holy Land. He is often depicted as frail and sympathetic but rarely as a conquering warrior, king and judge.
But God's Word gives us a completely different description of Him as He is in heaven today and as He will appear when He returns to earth as King of Kings and Lord of Lords.
"His head and hair were like white wool, as white as snow, and His eyes like a flame of fire; His feet were like fine brass, as if refined in a furnace, and His voice as the sound of many waters; He had in His right hand seven stars, out of His mouth went a sharp two-edged sword, and His countenance was like the sun shining in its strength" (Revelation 1:14-16).
This is certainly no babe in a manger! Would you want to meet this Christ as an enemy? No! But what about as an elder Brother coming to rescue you from the destruction coming on the earth?
Brothers—sons of the same Father
It is common for Christians to mention Jesus Christ as our Brother. But what does that mean? Is He a brother only by personality or chosen lifestyle? Can we just pretend He is our brother on earth, in order to emulate His way of life? Or is there much more to the word brother in this relationship?
You will be amazed and astonished to find that you can actually become Christ's literal brother in the spirit world—in the actual family of Almighty God, whom Jesus called His Father.
This is a great mystery! Since the Garden of Eden, God has allowed mankind to be ignorant of his potential relationship with the Father until Christ makes it known to whom He chooses. Jesus made this plain, saying, "All things have been delivered to Me by My Father, and no one knows the Son except the Father. Nor does anyone know the Father except the Son, and the one to whom the Son wills to reveal Him" (Matthew 11:27).
But Jesus has revealed that His Father is holding in reserve a great inheritance to give to Jesus Christ. And believe it or not, that inheritance is also waiting for us who are called joint heirs, or coheirs with Christ.
Glorified children of God
Notice this amazing Bible passage: "The Spirit Himself [itself] bears witness with our spirit that we are children of God, and if children then heirs—heirs of God and joint heirs with Christ, if indeed we suffer with Him that we may also be glorified together" (Romans 8:16-17)
This truth, directly from the Bible, has not been understood by most readers, perhaps because it is just too fantastic to believe! It clearly states that those who are spiritually in harmony with God through His Holy Spirit are going to be glorified.This truth, directly from the Bible, has not been understood by most readers, perhaps because it is just too fantastic to believe! It clearly states that those who are spiritually in harmony with God through His Holy Spirit are going to be glorified.
What does that mean? It means that they will be given the glory of God. As we read earlier, they are going to be like Him and see Him as He is. This is the future potential of the children of God today. But when will it happen? How does it happen?
A dramatic change coming
Here is the Bible's answer: "Behold, I tell you a mystery: We shall not all sleep, but we shall all be changed—in a moment, in the twinkling of an eye, at the last trumpet. For the trumpet will sound, and the dead will be raised incorruptible and we shall be changed. For this corruptible must put on incorruption, and this mortal must put on immortality" (1 Corinthians 15:51-53).
This is a description of the soon-coming return of Jesus Christ to this earth. The dead in Christ will live again—as children of God.
Only after we become the literal children of God, born into His spirit family, can we inherit the Kingdom right alongside Jesus Christ. And to what are we heirs? "He who overcomes shall inherit all things, and I will be his God and he shall be My son" (Revelation 21:7).
This is entirely consistent with what is revealed to be the inheritance of our elder Brother, Jesus. Notice, "God … has in these last days spoken to us by His Son, whom He has appointed heir of all things, through whom also He made the worlds" (Hebrews 1:1-2).
Yes, Jesus Christ, the firstborn Son of God, is heir of everything we know in the universe—and we are to be joint heirs with Him.
Doing the will of God
Who then are the children of God? How can we be counted among that number who are to inherit all things? Let Jesus, Himself, answer the question: "Then one said to Him, 'Look, Your mother and Your brothers are standing outside, seeking to speak with You.' But He answered and said to the one who told Him, 'Who is My mother and My brothers?' And He stretched out His hand toward His disciples and said, 'Here are My mother and My brothers! For whoever does the will of My Father in heaven is My brother and sister and mother'" (Matthew 12:47-50). Christ's brothers and sisters will be identified by doing the will of His Father in heaven!
Becoming part of the spirit family of God—often called everlasting life—starts with doing the will of God now, in this physical life. God created humankind to be born into His spirit family.
Do you really know God?
If you have read this short article about the children of God, you probably have an interest in knowing God. How will you respond to this precious truth?
Will you shrug it off as some do, or will you seek to know more? Will you dig deep enough into your own Bible to discover what it actually says about your incredible future? Will you be able to reject all the counterfeit gods and religious ideas that dominate our world?
Believe it or not, you can personally become one of the future children of God! We hope this website will help you explore what God wants you to do. Why don't you start down that road today?"  From: https://lifehopeandtruth.com/life/what-is-the-meaning-of-life/children-of-god/?
For further study, read the companion article "Are We Children of God Now?"
_______
"You Shall Not Make Idols."
"To give an overview of what the 10 Commandments are and why they are important.
"The EEI team is excited to announce the release of the next lesson on the 10 Commandments: "The Second Commandment: You Shall Not Make Idols."
Idols are not just physically carved images; they can be anything that takes the place of God.
As this world becomes more focused on physical things, it is even more important that we teach our children that nothing should ever take the place of God.
This lesson helps to solidify that understanding, including an exciting activity! We hope this lesson will help you teach your children the importance of making sure nothing ever takes the place of God!
In addition, we are also excited to release a more in-depth overview of the 10 Commandments. This overview is complementary to the one already released. It is designed for those who want to do a more in-depth overview with their children. We hope it brings out even more to the purpose and awesome meanings of all of God's perfect commandments.
Join other parents, grandparents and guardians to discuss how they are using the EEI Parenting Manual to teach their children in our Facebook Group."       From: The Second Commandment: You Shall Not Make Idols - Life, Hope & Truth (lifehopeandtruth.com)
________
Enriched Flour: What It Is and Why You Should Avoid It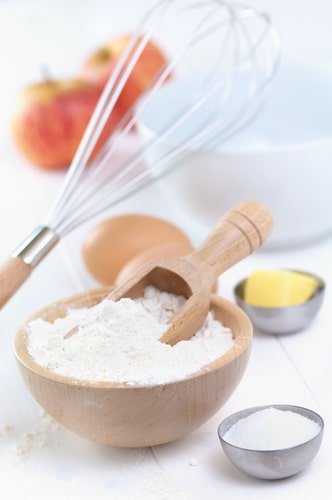 "When you read the ingredient list of supermarket products, you'll see many contain enriched flour. Enriched flour is flour that has had vitamins and minerals, usually, niacin, riboflavin, folic acid, thiamine, and iron, added to it. This sounds like a good thing. After all, you're getting B-vitamins and iron when you eat foods made with enriched flour – but what sounds healthy isn't always. Here's why.
Enriched Flour is Flour That's Been Processed and Refined
The reason enriched flour has nutrients added is that they were removed during processing of the grain. To make flour, manufacturers process the grain in a way that removes two portions called the bran and the germ. Bran is the fiber-rich portion that contains protein and a variety of minerals. The germ is rich in B-vitamins and minerals that are essential for health. What's left after processing is the portion called the endosperm. The endosperm has nutritional value, being a source of protein, carbohydrates, B-vitamins, and iron, but it undergoes still further processing to create a fine powder. During this process, it loses even more of its vitamins and minerals.
Processing grains to white flour removes much of its fiber and destroys most of the B-vitamins and minerals. Flour is "enriched" with B-vitamins and iron to add back what was lost. In reality, other vitamins and minerals were also lost including zinc, magnesium, selenium and vitamin E, but only iron and B-vitamins are added back. Not only does grain processing destroy vitamins and minerals, but it also removes natural antioxidants along with fiber and protein, which are not added back in.
The Benefits of Whole Wheat Flour over Enriched White Flour
Processing grains to make white flour removes most of the fiber. In fact, whole wheat bread has three to four times the amount of fiber as enriched white bread. Why is this important? When you strip grains of their fiber, they become mostly starch and are rapidly digested and absorbed. This creates a more rapid rise in insulin levels that send your blood sugar levels on a roller coaster ride. Plus, it deprives your body of the benefits of fiber, a dietary component that most people don't get enough of. Soluble fiber helps to reduce cholesterol and lower the risk of heart disease. It also helps you feel fuller after a meal. In addition, white flour is bleached through various means, including the use of chlorine gas. This produces by-products, including a compound called alloxan that destroys insulin-producing cells in the pancreas of animals. No one knows if they tiny amounts that remain in flour after bleaching are a health threat to humans or not.
Be Informed When Shopping for Bread and Pasta
Look for bread that is 100% whole wheat or 100% whole grain. Don't be fooled by the term "enriched wheat flour." This means it's made primarily from white flour with a small amount of whole wheat added. Wheat flour, without the "whole" in front of it, is made from milled wheat that's devoid of the nutrient and fiber-rich portions of the grain – the bran and germ. "Unbleached" is another term to be wary of. Just because flour is unbleached doesn't mean it's made from whole wheat flour.
The bottom line?
Choose 100% whole wheat or whole grain products, and avoid grain enriched products that have been processed. It's a healthier choice."  From: https://cathe.com/enriched-flour-what-it-is-and-why-you-should-avoid-it/
References:  Vegetarian Times "White Bread versus Wheat Bread"
Food and Drug Administration. Code of Federal Regulations. "Enriched Flour"
________