"
Even this monkey knows: Water is life. Life is water.
There is no way around it.
Drinkable water for Earthlings will be a much bigger problem than the high price of oil you face today.
The cause of your water shortages is simple. There are over six billion water-thirsty humans on planet Earth.
Earthlings are using water faster than the Earth's water reservoirs can replenish the supplies. Water tables are falling on every continent as demand for water grows faster due to population growth.
Over pumping of water is now widespread in China, India and United States. These three Earthly countries together make nearly half of the world's grain harvest.
Read more about water.
"
Man down the street said: "Now, why couldn't my neighbor grasp this fact? Watering his lawn three times a day and once every night..
I once told him off that using water that way is excessive and contributing to water shortage but does he listen?! "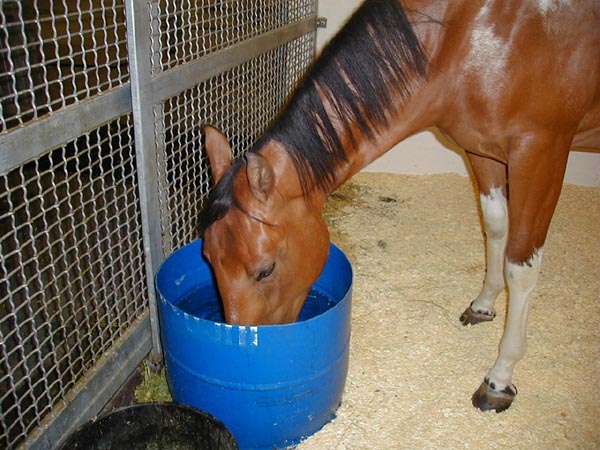 Sewage Recycling
Orange County, CA has opened what is likely the largest sewage purification plant for drinking water in the world.
From Toilet to Tap
Now it is being recycled, that is how important is water.
_______________
Today:
Ray tried to paint the back door. The contractors had never done it. They had installed it with just the factory primer on it. Weird, as they had painted the rest of the doors, and we have repainted them since then. The paint that Ray used didn't 'sit' right on it, so we had to pressure wash it off. Back to square one on that.
Roni, a neighbor, wanted to use one of my sewing machines. I had already told her that they were not suitable for using on several thicknesses of denim. She said if she liked it, she would buy it. I oiled the newest machine, one I haven't used for years, as I like my old one better.
After spending time looking at the book as to how to thread the darned thread in it, and getting the blasted thread in that stupid tiny hole in the needle, I left her to do what she had to do. I didn't know that she was trying to go through multi-layers of denim anyway, so she bent the thin needle. Back to square one on that, too.
Not a very productive day.