Just a few articles that you may have missed:
National Public Lands Day and National Estuary Day:
Great Opportunities to Volunteer for Parks
"On Saturday, September 24, an estimated 170,000 people across America will spend time helping their favorite parks and open spaces by volunteering through National Public Lands Day and National Estuary Day. Take pride in some of the nation's most beautiful and important places by taking part in group projects that really make a difference, like removing invasive plants, maintaining trails, planting trees, and picking up trash. As a bonus, all national parks will waive their entrance fees, so you can get in for free!
Join National Parks Conservation Association for hands-on clean-up and restoration projects at Appomattox Court House National Historical Park, Kenilworth Aquatic Gardens, Mount Rainier National Park, and Valley Forge National Historical Park, or visit www.publiclandsday.org/npld-sites to find a volunteer site near you.
More at: http://www.npca.org/greatwaters/celebrate-npld-ned.html
________________
Paralyzed Man, Glen House, Will Climb Pikes Peak In His Wheelchair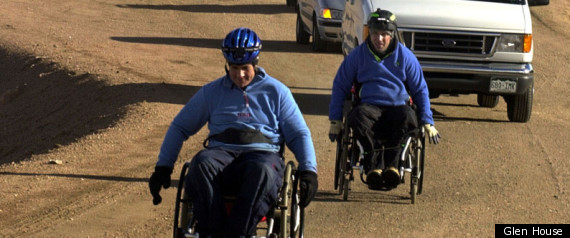 Dr. Glen House (left) climbed Pikes Peak with Paralympic athlete Muffy Davis in an earlier challenge.
"There's a 13-mile route from the base of Pikes Peak to its 14,110-foot summit. On Saturday, one man is going to take that path in his wheelchair.
While about 450 hikers will try to walk up the mountain outside Colorado Springs, Colo., as part of the annual Pikes Peak Challenge, Glen House, a paralyzed physician will begin rolling his wheelchair up the mountain in the predawn darkness.
"I can't tie my shoes or button my shirt," House said, but he'll be taking on Pikes Peak. "It's a lot of work, but it's unbelievably exciting."
House, 42, was paralyzed from the waist down in a skiing accident while in college. He has enough use of his arms and hands to push the wheels of his chair, even up a steep incline like the Pikes Peak Highway. In addition to the physical demands of ascending about 7,000 feet into thin air, House will have to contend with traffic on the twisting roadway, which lacks guardrails"
He made it:
"Dr. Glen House is joined by HealthRadio.net's Melanie Cole, MS to discuss Dr. House's recent climb of Pike's Peak and his experiences of the Pikes Peak Challenge charitable climb up the magnificent 14,110-foot mountain at the base of Barr Trail In Manitou Springs, Colorado."
He tells about it here:
http://www.healthradio.net/component/mtree/Health-Radio-Shows/Dr-2E-House-3A--Living-with-and-Beyond-Disability/Dr-2E-House-Climbs-Pike's-Peak-45314/details
_____________
Donkey's Journey To Safety:
"After months of planning, hundreds of donkeys living wild in Hawaii were transported by plane to California where they'll spend the next chapter of their lives in sanctuary."
_______________
Feral Cat Colonies Present Perfect Storm of Rabies Risk
Feral cats by Greg Homel
(Washington, D.C., September 21, 2011) "Feral cat colonies bring together a series of high risk elements that result in a 'perfect storm' of rabies exposure, according to Steve Holmer, senior policy analyst at American Bird Conservancy.
Managed cat colonies are becoming common in most major U.S. cities and are usually operated by volunteers who like to feed cats, rely on a scheme called Trap, Neuter, Release (TNR), whereby cats are trapped, neutered, and then returned to the outdoors.
Unfortunately, these cats are often not vaccinated against rabies. Even when they are vaccinated when first trapped, re-trapping cats to revaccinate can be problematic as the cats become wary of the traps. There is also typically not the funding or infrastructure among the colony feeders to repeatedly re-trap cats to administer vaccines. 
Peer reviewed studies have shown that over time, cat colonies increase in size, the result of the inability to neuter or spay all the cats and the dumping of unwanted cats at the colony sites by callous pet owners. The result is a large number of unvaccinated cats."
More at: http://www.abcbirds.org/newsandreports/releases/110921.html
___________________
Inside Amazon's warehouse
Lehigh Valley workers tell of brutal heat, dizzying pace at online retailer.
"Karen Salasky at first loved working at the Amazon.com warehouse in Breinigsville. But as the warehouse grew hot, her production dropped, she felt ill and, she said, her temporary job was terminated. (APRIL BARTHOLOMEW, THE MORNING CALL / September 17, 2011)
"Elmer Goris spent a year working in Amazon.com's Lehigh Valley warehouse, where books, CDs and various other products are packed and shipped to customers who order from the world's largest online retailer.
The 34-year-old Allentown resident, who has worked in warehouses for more than 10 years, said he quit in July because he was frustrated with the heat and demands that he work mandatory overtime.
Working conditions at the warehouse got worse earlier this year, especially during summer heat waves when heat in the warehouse soared above 100 degrees, he said.
He got light-headed, he said, and his legs cramped, symptoms he never experienced in previous warehouse jobs. One hot day, Goris said, he saw a co-worker pass out at the water fountain. On other hot days, he saw paramedics bring people out of the warehouse in wheelchairs and on stretchers."
More at: http://www.mcall.com/news/local/mc-allentown-amazon-complaints-20110917,0,1246510.story
________________
West Hollywood sheds fur sales
Council's tentative approval irks the Chamber of Commerce and retailers, who say the city did not get enough input from the business community to determine the economic effects of the ban.
Chris DeRose, founder of Last Chance for Animals, talks about West Hollywood's ban on fur sales during a news conference at City Hall. With him are City Councilman John D'Amico and Ellen Lavinthal of the animal advocacy group. (Irfan Khan / Los Angeles Times / September 20, 2011)
September 21, 2011:  "West Hollywood has long been known for its animal-friendly laws. After all, this is a city where pets are formally recognized as "companions" and their owners as "guardians."
In its latest effort, the City Council on Tuesday tentatively approved an ordinance that would ban the sale of apparel made of fur, making it one of the first municipalities in the country to adopt such a law. The sale of leather would not be included in the ban.
After a boisterous seven-hour hearing, dozens of people crowded into the council chambers rose to their feet in a standing ovation following the panel's vote at 1:15 a.m.
"This was very exciting, and it was unanimous by this brave and thoughtful City Council," Councilman John D'Amico, who promoted the fur ban during his election campaign this year, said after the meeting."
More at: http://www.latimes.com/news/local/la-me-0921-fur-ban-20110921,0,2455629.story
___________________
Way To Get Rid Of Moths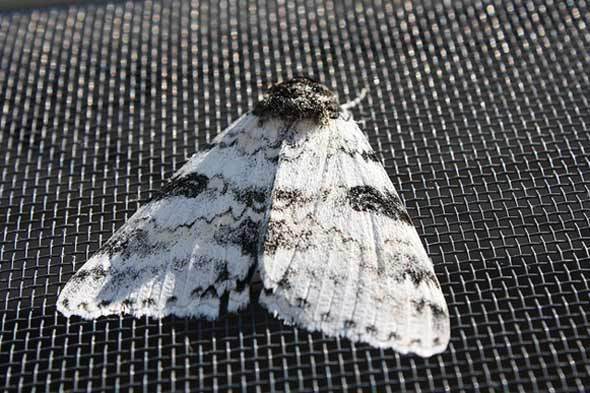 "Now's the time of year where we normally take fall clothes out of storage...only to find that our sweaters now sport a constellation of small holes. Moths love nothing more than to chomp on cashmere, winnowing a collection of cardigans down to a small handful.
Moths seem to be a hit-or-miss issue with most people. Some toss their woolens aside for a season without any special consideration for storage and never have an issue. Others painstakingly dry clean and pack away their cold weather clothing and find the tell-tale holes. Can you guess what camp we're in?
Which leads to the question: Are we using moth balls? No. They might keep moths away, but the smell also has a repellent effect on the world around us. But we have tried the go-to natural repellent (cedar) products and came up...well, still hole-y.
So last year, we put the following other methods to the test. Our method was this: Before we sealed a sweater in a garment bag, we added the following internet-recommended natural repellents. We chose the natural repellents that a) came up repeatedly on message boards and b) smelled the nicest. All repellents were placed inside a breathable muslin bag.
And this year, we opened the garment bags...and found out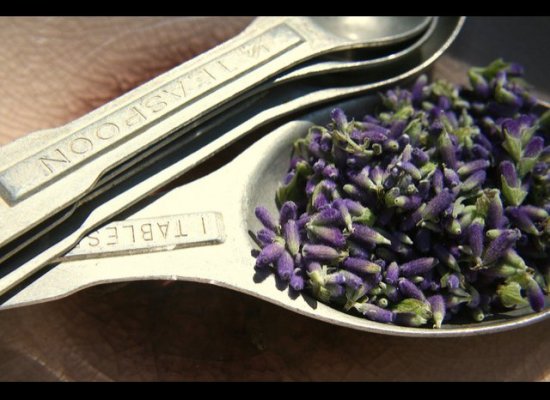 what worked and what did not.
Lavender: This was, hands-down, the best way to repel moths. Not only was there no trace of moth damage, but the lavender scent was much friendlier than cinnamon or cloves. Bottom line: Best method to repel moths. "
From: http://www.stylelist.com/2011/09/22/weird-ways-to-get-rid-of-moths_n_976631.html?1316724000&icid=maing-grid10%7Chtmlws-main-bb%7Cdl15%7Csec1_lnk2%7C98119
_____________
Chinese Dog Eating Festival Banned After 600 Years Because Of Social Media Outcry
"A 600-year-old dog eating festival in Qianxi, China was banned this week after a massive social media outcry called for its cancellation. Fifteen thousand dogs are slaughtered annually at the festival, which commemorates a battle fought in the town. Before the battle, an invading army killed all the dogs in the town of Qianxi to prevent being exposed by barking dogs. After capturing the town, the army ate the dog meat to celebrate."
"A Chinese animal lover consoles a dog after a convoy of trucks carrying some 500 dogs to be sold as meat, were stopped along a highway in Beijing on early April 17, 2011, and the dogs were later rescued to the China Animal Protection Association. "(Getty Images)
More at: http://globalpublicsquare.blogs.cnn.com/2011/09/22/china-bans-ancient-dog-eating-festival-after-online-uproar/
_____________
Yesterday:
For the first time in a long time, I was able to leave the windows and doors open until about 6.00 PM.  Then it was time to close the house up for the night.
Phyllis sent me the video about the Boat Lift on 9/11. 
I expect a lot of us didn't know about this:
Forgotten Story of 9/11: World's Biggest Boatlift
__________________
New film recalls massive 9/11 sea evacuation

(Courtesy Herb Jones via Group SJR)
"It is difficult, if not impossible, to imagine that there were major stories overlooked from the day of the attacks on the World Trade Center and the Pentagon.
But a new, short documentary (this is a good article too) appears to have turned up something close — the meagerly covered account of the sea evacuation of hundreds of thousands of people from Lower Manhattan, spontaneously organized by a couple of Coast Guard hands and a makeshift armada of fishing vessels, ferries and party boats.
The documentary says the evacuation was the largest boatlift ever, bigger even than rescue of Allied troops at Dunkirk during World War II, when more than 300,000 British and French were evacuated from the French coast.
For nine hours, businessmen, husbands and wives, and even pets scrambled aboard boats. And for nine hours, ship captains and their crews kept returning to the docks to pick them up.
"The greatest day that I've seen in all my boating, my life on the water," Herb Jones, an engineer aboard the Mary Gettaly, recalls in the film, "Boatlift."
What made the evacuation all the more remarkable was that it took place without any formal planning, military or otherwise.
Most of the vessels responded to a call from a Coast Guard lieutenant in Manhattan, Michael Day, who broadcast his request to anyone who would listen.
Narrated by Tom Hanks and directed by Eddie Rosenstein.   "Boatlift" features interviews with Day and with others who came to the rescue of civilians, estimated to number more than 500,000."
More at: http://www.washingtonpost.com/blogs/checkpoint-washington/post/new-film-recalls-massive-911-sea-evacuation/2011/09/01/gIQAt4KBuJ_blog.html?wprss=checkpoint-washington
"They were just steaming out of the buildings and the first mode of transportation they saw was a ferryboat, that's when they know, this is how I'm getting out of here," says one New York Waterway captain, according to the Road to Resilience site. "They didn't even care where the boat was going."
The film, narrated by Tom Hanks, was shown Sept. 8 at the Newseum in DC and is available on the Road to Resilience website."
_______________
Then they did it again:
"A little over seven years later, many of these same captains and crews would be involved in another daring rescue when U.S. Airways Flight 1549 was forced to make an emergency landing in the Hudson River in January, 2009.
The boats, many of them New York Waterway ferries, arrived within minutes of the aircraft's landing. Captain Chesley "Sully" Sullenberger III had credited their quick thinking for the fact that none of his passengers were lost. A half million others second the emotion."
From: http://www.road2resilience.org/boatlift-a-story-of-civic-heroism/
The "Boatlift" was one of the most moving videos I have seen in many a day.