For "tRaVersing or RV Day":
"I watched an old Hollywood musical the other night, "Meet Me In St. Louis" starring Judy Garland. The 1944 movie was set in 1903 as St. Louis prepared to host the World's Fair.

In one scene, the family is gathered around the dinner table when Judy Garland's older sister receives a phone call from a boyfriend in New York City (see photo). The phone, of course, is a very early model. As the young couple talks, he says to her in a gee-whiz kinda tone, "Isn't it something -- here I am in New York and I'm talking to you in St. Louis!"
That would have been 109 years ago. I chuckled because it was less than a year ago, after my daughter had moved into her dorm room in New York City, that during a video chat I said something similar (or at least thought it): "Isn't it amazing that here I am in Seattle and you're in New York and it's almost like we are in the same room?"
I talked about how, about 10 years ago, I was amazed when I was first able to access the Internet in my RV at a campground. I would just plug my cell phone into my laptop computer: the connection was far slower than dial up yet it seemed like a miracle to simply get online.
By then, using a cellular phone for talking was old hat. My first trip with one was in 1994, when I carried a big ol' bag phone. I had to register and pay a fee each time I entered a new city. Still, it seemed amazing. 
Today, I can make and receive phone calls from anywhere for a flat monthly fee. And even more remarkable to me is that I can access the internet at broadband speed, too, also for a flat fee. On my extended motorhome trip around the USA last summer, I was able to access the internet almost everywhere. In the evenings, I would visit with friends using video chat, it made me feel very less alone.  Back in 1903, just making a long distance phone call seemed a miracle! Look how far we have come. What's next?" From:  Editor's corner by Chuck Woodbury.
___________________
This is what is next:
"Some very scary stuff, your cell phone can easily be HI-JACKED WITH SPY-WARE. This video may be scare tactics but after watching, it should make us more aware of where we keep our phone when not in use."
________________
Send and Receive Faxes while Traveling
"A fax machine is certainly not high on your list when you travel by RV, but once in a while there is a need to send or receive faxes.  We use the Internet for everything else, why not faxing?  Even if you do travel with an all-in-one printer/fax machine, most of them will need a cable from a land-line telephone in order to work.  Read on and we'll tell you about a couple of websites that we use for faxing – one for receiving and another for sending."  BOTH FREE!   By Chris Guld  - http://blog.rv.net/2012/03/send-and-receive-faxes-while-traveling/?utm_source=feedburner&utm_medium=email&utm_campaign=Feed%3A+RvnetBlog+%28RV.net+Blog+Daily+Updates+Feed%29
_____________
 Keep Your RV Fridge Food Fresh
"The typical RV refrigerator is smaller than the one in your home and if you're like us you tend to overstuff it, making it difficult for air to circulate and maintain an evenly-distributed temperature. This can also cause some of those meat and dairy items tend to smell a bit after just a couple of days.
This inexpensive removable refrigerator fan will run for 30 days on two D-cell batteries and has a charcoal filter to absorb odors as it circulates the air in your fridge.   Listed at just $24.99 you can easily find it online, including Amazon.com. People seem to like it. The only problem we can imagine is trying to pronounce its name without spraining your tongue.  It's called the Fridge Airator Fridge Fan Food Fresher Fridge Odor Absorber.   Yeah, the word "Fridge" is in there three times. Good luck asking for that by name."
______________
RV Refrigerators while in Storage: By Mark Polk
"When the RV is in storage leave the refrigerator doors open to prevent mildew and place baking soda or charcoal in the compartments to prevent odors. Periodically clean and inspect refrigerator door seals. Place a dollar bill behind the seal and close the door. It should stay there and not drop. When you try to pull it out, there should be some resistance felt. Do this in several different places and have any damaged seals replaced. "
"Cleaning the Inside of the RV: RV's are constructed with lightweight materials. These materials are more sensitive to harsh chemicals and abrasives than the materials used to construct your home. When cleaning your RV you should always use gentler cleaning products and cleaning techniques."
_____________
Magnetic tow lights. Three Lights in One! Taillight - Brake Light - Signal Light.
The distance from the lights to the connectors is about 23 ft.   The distance between both lights is about 5'11".
Place Lights in a visible Location on the rear of the towed vehicle. Run the cable to the towing vehicle. Position and secure cable.
Connect the alligator clip to the towing vehicle (ground), the bumper or other base metal grounded to frame. Connect remaining wires according to color code:
Brown – Tail-lights (Connect to either left or right taillight connector of the towing vehicle. Yellow - Left turn and stop. Green – Right turn and stop. White – Chassis ground.
Features & Specifications: Easy Installation, No Tools Required
Safe, Reliable, Reusable Black Metal Housing.
Replacable 12V 32/3CP Bulb. Waterproof For All Weather.
I found it at the RV Toy Store for $19.99."
_______________
Q: "I bought a 27-foot Minnie Winnie back in 1992 and have maintained it quite well. I have been able to repair all of the run/clearance light issues and I'm now ready to re-caulk them to keep the water out. I have your book and have cruised your website and the Internet but have not found specific instructions. Should I caulk all around the fixture base and then add some caulk all around the lens before putting it back on the base fixture?
I recently had to take a hammer to one of my lenses that I had caulked a few years ago to get it off and it wasn't easy to find an exact replacement lens. Also, want to thank you for your YouTube video on adjusting the RV water heater flame. It helped me understand how my water heater really worked. Before I saw your video, I had replaced the electrode assembly because I thought the main burner wasn't lighting, but it was. So I cleaned the air adjustment tube, put on a new electrode assembly and still no hot water. It was driving me crazy so I reviewed more of your info and finally figured out the problem - it was one of my water heater bypass valves in the wrong position! Thanks for all the help!" Cathe R., (West Springfield, MA)
A: "
Cathe, as far as clearance markers and trim lamps, always seal behind the fixture itself; between the fixture base and the side or cap on the RV. Butyl caulk is commonly used for this, but I recommend Eternabond double-stick tape. It simply is not prone to drying out and cracking over time like some butyl caulks or putty tapes. Do NOT seal the lens itself to the fixture. Many clearance lamp lenses are simply snapped into place (others are secured with screws), and all must have some method of disassembly in the likely event a bulb will eventually burn out and require replacing. Your "hammer" reference withstanding! You may even want to upgrade and switch to LED lamps.  Great follow-through on the water heater issue! I'm happy to hear the information was helpful."   Posted by RV Doctor.
_____________
Pet Friendly RV Park
"Nestled in the serene foothills of the North Carolina mountains, Four Paws Kingdom is only a few miles away from some of the most remarkable and inspiring attractions this part of the US has to offer.
Four Paws Kingdom Campground (est. 2004) - catering exclusively to adult visitors and their canine companions is America's first and only dog dedicated, full service campground.
Located on 30+ acres of scenic farmland, offering 40+ full-hookup sites, cabins and rental units. Our four legged friends will enjoy 8 distinct off-leash, free run and socializing parks, a resident dog trainer, swimming pond, doggy playgrounds, a champion size agility and Rally-O ring, 16 acres of hiking trails, a doggy bathhouse and grooming station and our exclusive "Doggy Creek" play area." http://www.4pawskingdom.com/index.html
______________
______________
Pet Friendly CG and RV Parks:
"2012 United States and Canada Dog-Friendly Campground and RV Park Guide. For Campground Listings, Select a State
from the Map or List Below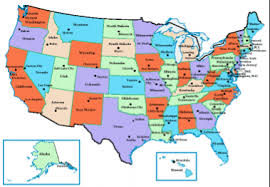 For Canadian Provinces, Click Here.
NEW! 2nd Ed.
DogFriendly.com's Campground and Park Guide
"Get DogFriendly.com's indispensable companion to your campground directory! NOW 616 Pages. Includes answers to questions like:
- What are the pet fees?
- How many dogs per camp site?
- Are dogs allowed in tent areas or camping cabins?
- Are there dog walking areas or off-leash areas and are dogs allowed on the parks trails or beaches?
Also includes day use parks for hikes and day outings with your dogs, a beach guide, an off leash dog park guide, National Park Guide and Highway Guide showing campgrounds along major highways.  Click here for details or to order"  From: http://www.dogfriendly.com/server/travel/guides/camp/camp.shtml
_____________
Keep your water tank free of creepy critters
"
When was the last time you thought about water? We Americans and Canadians are so used to hooking up the hose to any available tap and filling our water tanks with pure, clean water that we don't let bugs like typhoid, diarrhea, pathogenic microorganisms, and intestinal parasites to even enter our consciousness. And that sometimes causes us to become careless.
You may not drink plain, un-enhanced water, preferring wine, beer, coffee, sodas, or tea for your liquid intake. As explorer Owen Lattimore noted while traveling the ancient Asian Silk Road in camel caravans, "Water alone, unboiled, is never drunk. There is a superstition that it causes blisters on the feet." But if water for any use–ice cubes, washing vegetables, brushing teeth–comes in contact with your insides, you might want to consider these extra firewall protections between you and the microscopic creepy crawlies.
• Fill your water tank only from water supplies that are confirmed "potable" (drinking)  sources, such as from municipal, campground, and tested well water supplies.
• Every six months sanitize your tank by pouring in one-quarter cup of bleach for every 15 gallons of water in a full tank. Let stand overnight. Drain, fill, and rinse at least twice, or until chlorine odor is gone. Better yet, fill with water and bleach when leaving your last campground and let it slosh around in the tank as you head home.
• Be especially careful to keep the ends of your water hose out of the dirt and off the ground when attaching your host to a tap.
• Attach the ends together after emptying it of all remaining water and store coiled in a plastic or cloth bag.
• When possible, use your own water hose to fill your tank. You don't know how previous RVers have handled the supplied hose.
• Do not fill your water tank from the water supplied at a dump station for rinsing down, unless you are sure it is a safe (municipal) water supply and you use your own hose.
• Wash your hands after using a dump station before using the water hose to fill your fresh water tank.
• Filter the water coming out of your kitchen faucet either with an under-sink inline filter (such as an Everpure) or attach a water filter (i.e.Brita) to your kitchen faucet. You can also keep a Brita-type pitcher of water with built in filter in your frig. These filters will also remove grit and bad tastes like you get from some desert water supplies.
• If you use the pitcher, remember to use the filtered water for washing veggies, making coffee, tea, cold drinks, and ice cubes, and if you're slightly nervous about your current water tank supply, for brushing teeth as well."  By Bob Difley.   From: http://blog.rv.net/2011/06/keep-your-water-tank-free-of-creepy-critters/?utm_source=feedburner&utm_medium=email&utm_campaign=Feed%3A+RvnetBlog+%28RV.net+Blog+Daily+Updates+Feed%29
------------------
"Giardia lamblia AKA Beaver Fever cysts are resistant to conventional water treatment methods such as chlorination and ozonolysis…   Cryptosporidium parvum is considered to be the most important waterborne pathogen in developed countries. It is resistant to all practical levels of chlorination, surviving for 24hrs at 1000 mg/L free chlorine…
Boiling water or a NSF standard 53 filter rated for cysts is the best way to provide safe water."  By Rod Mann
_____________
"To Store Water: How to make a non locking STORAGE BAG become AIR-TIGHT – where even liquid will not leak. Cut off top of water drink bottle; remove the cap. Push the bag through the bottle cut off bottle neck, fold edges over top, and twist the cap back on. Your bag has an air, water tight seal."
____________
RV holding tanks: Use treatments?
"Regardless of the treatment choice you make, stick with good holding tank care: Keep your black water tank valve closed and dump only when the tank is at least 3/4 full. Use plenty of flush water. Don't put undigested wastes down the toilet. We say that because we know of some who think it's fine to empty out those "little dabs" of food leftovers into the toilet. Nyet! Rinsing your tanks between use is not a bad idea, but certainly not a necessity." Complete article at: http://www.newrver.com/Holding_tank_treatments.shtml
-----------------
Product Spotlight: OP Products-Pure Power Blue
"A toilet additive that works, the trials and tribulations of RV waste management and odor control have long been a topic of interest on Gary Bunzer's RV Doctor website. Typically Gary tries to leave RVers with a workable solution, rather than just highlight the problem and walk away. Here is a product that Gary tried, and really liked."
_____________
Do you need a surge protector for your RV?
"ELECTRICAL APPLIANCES are generally designed to run perfectly fine on anything from 105 volts to 130 volts or so. And 99.9% of the time that's what you're feeding them from the power line. But you can have under-voltage (brownouts) or over-voltage (broken neutral) conditions at a campground where this sustained voltage can go below 90 volts or above 150 volts. These are not voltage "surges," so a so-called surge strip will do nothing to stop them from getting into your coach.
However, there's an even bigger electrical boogie man at campgrounds that many RVers are unaware of. And that's sustained over and under voltage conditions. This is where the voltage going into your coach from the power pedestal can dip very low (say, below 90 volts) or swing very high (180 volts or more) depending on the condition.
The low voltage condition is hard on appliances that need serious start-up current (like air conditioners) while the high-voltage condition is hard on electronics (like your computer, microwave electronics, and most everything else you plug in)."  Complete article at: http://rvtravel.com/noshockzone/surge477.shtml
______________
On This Day:
The ides of March: Julius Caesar is murdered, Mar 15, 44 B.C.:
"Julius Caesar, the "dictator for life" of the Roman Empire, is murdered by his own senators at a meeting in a hall next to Pompey's Theatre. The conspiracy against Caesar encompassed as many as sixty noblemen, including Caesar's own protégé, Marcus Brutus."
_____________
Construction begins on America's highest vehicle tunnel
Mar 15, 1968: "Construction starts on the north tunnel of the Eisenhower/Johnson Memorial Tunnel on Interstate 70 in Colorado, some 60 miles west of Denver. Located at an altitude of more than 11,000 feet, the project was an engineering marvel and became the world's highest vehicular tunnel when it was completed in 1979. Four months after opening, one million vehicles had passed through the tunnel; today, some 10 million vehicles drive through it each year."
_____________
Yesterday:
Jay and I went shopping in Conroe.  I had seen a couple of Dell flat screen monitors at Angelic Thrift shop, at $35 each, I thought it would be good to have a spare, but they were already sold.  Jay had bought a computer tablet at Big Lots, and found a nice zippered case to carry it in, with built-in address book and writing pad.  The tablet has the Bible in it, so he likes that.
We went to the vet to get some more Revolution for my animals.  After leaving the vet we stopped at a very scruffy thrift shop/tire repair place. She has so much dusty junk that she doesn't even know what she has.  I bought a new Citrus Express and another 12v. fridge for the van.  The hot Summer is coming and we can always use two fridges to carry all our groceries back to Willis.  My van battery has held up well for the last two summers running just one fridge, but I don't know about two.
It was a very warm day.