Some news items:
Turkish earthquake: 13-year-old boy pulled from rubble
"Rescuers, working under floodlights, have pulled a 13-year-old boy alive from the rubble of a collapsed apartment building, more than 100 hours after a massive earthquake leveled many buildings in eastern Turkey, killing at least 550 people. "
Image 1 of 2
Ferhat Tokay, 13, center left, being pulled from the rubble of a collapsed building in Ercis, Van, Turkey Photo: AP
Image 1 of 2
"A picture by the state-run Anatolia news agency showed a rescue team carrying Ferhat Tokay out of the debris, wearing a neck brace. In other pictures from a field hospital, he appeared conscious and looking at his rescuers.
Tokay's rescue came 108 hours after Sunday's 7.2-magnitude earthquake, the agency said.
The agency said the boy was injured but did not give further details. The collapsed building from which Tokay was rescued was in Ecris, the town worst hit by the quake.
The temblor has killed at least 550 people and injured 2,300 others, according to the country's disaster management, AFAD, website updated Thursday evening. Thousands of homeless in tents were struggling in the bitter cold as rain and snow brought on more hardship."
From:
http://www.telegraph.co.uk/news/worldnews/europe/turkey/8854539/Turkish-earthquake-13-year-old-boy-pulled-from-rubble.html
_______________
Pictures you've e-mailed from your smartphone
This might not be news to you, but I think it is worth revisiting:
"Pictures you've e-mailed or uploaded from your smartphone could leak information that can threaten your safety or that of your children.
Visit
http://tinyurl.com/smartphonerisks
to read much more on this investigation."
Oops! Turns out Global Warming is For Real
October 22, 2011 By
Hrafnkell Haraldsson
"Sometimes reality isn't what we want it to be. And it is a mistake to think that wishful thinking can or will change anything. As the old tautology goes, it is what it is. That is a lesson Republicans and climate change deniers have yet to learn.
In a paper titled "Cooling the Warming Debate" the
Berkeley Earth Surface Temperature Project
throws cold water
on warming skeptics:
Global warming is real, according to a major study released today [20 October 2011]. Despite issues raised by climate change skeptics, the Berkeley Earth Surface Temperature study finds reliable evidence of a rise in the average world land temperature of approximately 1°C since the mid-1950s."
More at:
http://www.politicususa.com/en/oops-turns-out-global-warming-is-for-real
_______________
Robert Pierpoint Dead: CBS News Legend Dies At 86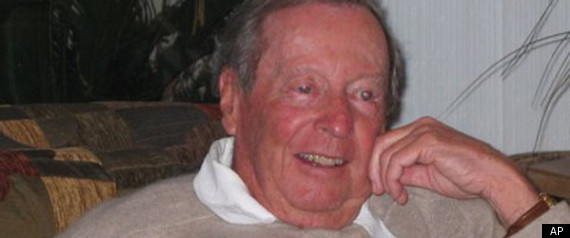 LOS ANGELES -- "CBS News correspondent Robert C. Pierpoint – who covered six presidents, the Korean War, the Kennedy assassination and the Iranian hostage crisis in a career that spanned more than four decades – died Saturday in California, his daughter said. He was 86.
Pierpoint, who retired in 1990, died of complications from surgery at Santa Barbara Cottage Hospital, Marta Pierpoint told The Associated Press. He had broken his hip Oct. 12 at the Santa Barbara Retirement Community where he lived with his wife Patricia.
After making his name covering the Korean War – a role he reprised when he provided his radio voice for the widely watched final episode of "MASH" in 1983 – Pierpoint became a White House correspondent during the Dwight D. Eisenhower administration, a position he would hold through the Jimmy Carter administration.
"He lived quite an amazing life," said Marta Pierpoint. She said her father was most proud of his coverage of the Korean War, Watergate and most of all the Kennedy assassination, an event that would still bring him to tears in an interview with his hometown paper three weeks before his death."
______________
John Glenn returns to space, Oct 29, 1998:
"Nearly four decades after he became the first American to orbit the Earth, Senator John Hershel Glenn, Jr., is launched into space again as a payload specialist aboard the space shuttle
Discovery
. At 77 years of age, Glenn was the oldest human ever to travel in space. During the nine-day mission, he served as part of a NASA study on health problems associated with aging."
_____________
Pit Bull Saves Woman With Brain Aneurysm, Given 'Neighbor Of The Year' Award.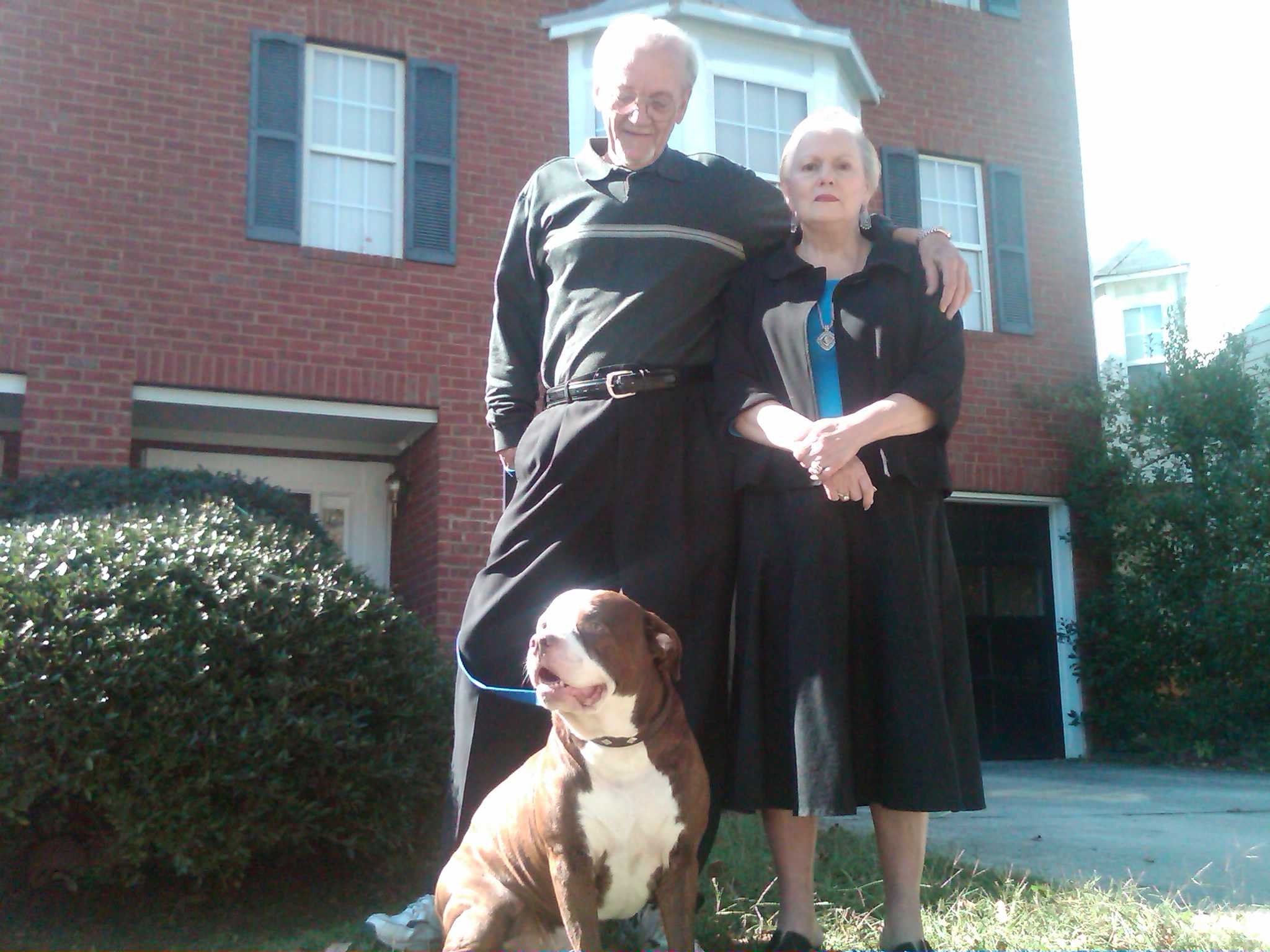 "When John Benton tried to leave for work one morning back in July, he was surprised to find the family pit bull, Titan, running around in circles, barking and blocking the door out of the house, CBS Atlanta reported.
"He'd run up a few flights of steps and run back down just to keep me from going, to let me know something was wrong. And that's when I followed him up the stairs to see what he was trying to tell me," Benton told the station.
It turns out John's wife Gloria had suffered a
brain aneurysm
and fractured her skull after falling down. Had Titan not alerted Benton of Gloria's peril, she may have not survived, the station reported.
Now, the pup is being awarded with "Neighbor of the Year" by the Vintage Pointe Neighborhood Association, making him the first canine to ever receive it.
Pit bulls don't always get a good rap in the news.
Dog trainer Michele Crouse told NBC that it's not the dog's breed, but rather the dog's owner that determines the animal's aggression. "It's all upon the responsibility of the owner and not what dog they have. It doesn't matter if they have a 2-pound Chihuahua or a 200-pound mastiff." From:
http://www.huffingtonpost.com/2011/10/25/pit-bull-saves-woman-brain-aneurysm-_n_1030966.html?icid=maing-grid10%7Chtmlws-main-bb%7Cdl10%7Csec3_lnk3%7C107508
_______________
LeafQuest: A Fall-Foliage Guide

Fall-foliage trips are as essential a part of American autumns as pumpkins and pigskin.
To help you decide exactly where to go, MapQuest presents LeafQuest:
http://quest.mapquest.com/tag/leafquest
__________________
"Queen Elizabeth II joined world leaders at the Commonwealth Heads of Government Meeting (CHOGM) in Perth, Australia yesterday.
Her Majesty looked lovely in a white suit adorned with navy branches, which she accessorized with a brooch, gloves and pearls. And the crowning touch -- no pun intended -- was her matching white and navy hat."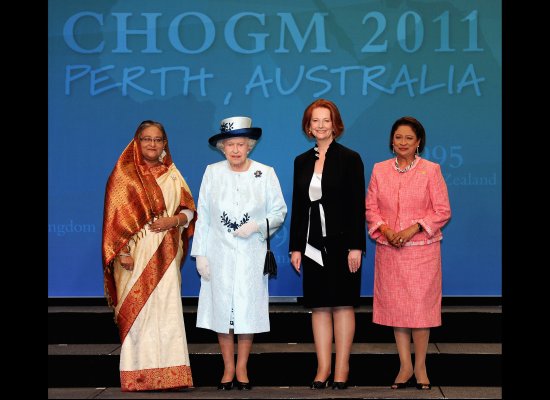 More at:
http://www.huffingtonpost.com/2011/10/28/queen-elizabeth-hat-chogm_n_1063353.html?icid=maing-grid10%7Chtmlws-main-bb%7Cdl24%7Csec3_lnk1%7C108323#s439011
________________
Statue of Liberty getting five webcams for 125th anniversary
"
On the 29th Oct. 2011 the
Statue of Liberty
turns 125 years old, and to celebrate she's
getting some new high-tech gear
in the form of five
webcams
located inside her torch. Four of the cameras will point towards
Ellis Island
, Governors Island, Liberty Island and the Freedom Tower respectively, while the fifth will give viewers a unique look at the torch itself.
The new cameras will go live during a ceremony that will cap a week filled with special events commemorating the original dedication of Lady Liberty, which took place on October 29, 1886. The 151-foot tall statue was a gift to the
United States
from
France
in honor of the ten year anniversary of the signing of the Declaration of Independence.
During the Revolutionary War, the two nations became close allies, and the U.S. revolution would later inspire many in France to follow suit."
________________
If you have a Harley, please check on this:
Harley-Davidson recalling over 300,000 motorcycles, between 2009 and 2012.
____________________
"Metal Monsters" Steal Copper Bell from St. Mary's Cathedral
"​Nothing is sacred anymore -- especially if it's two and a half tons of valuable metal.
The moral qualms of stealing from a church didn't stop the thieves who snatched a 5,300-pound copper bell from
St. Mary's Cathedral
over the weekend.
Police said Monday that a tourist reported the historic bell, which survived the 1906 earthquake, missing on Sunday morning." More at:
http://blogs.sfweekly.com/thesnitch/2011/10/thiefs_steal_copper_bell_from.php
_________________
Halloween.
"He who does anything because it is the custom, makes no choice."~ John Stuart Mill
From the History Channel:
----------------
"In this Halloween greeting card from 1904, divination is depicted: the young woman looking into a mirror in a darkened room hopes to catch a glimpse of the face of her future husband."
"Wicca, divination, sorcery, vampires. The occult is in the midst of society. The Bible says to avoid and resist it."
"
Woe to those who call evil good, and good evil; who put darkness for light, and light for darkness; who put bitter for sweet, and sweet for bitter!"
Isaiah
5:20
------------------
Yesterday:
Ray came over, and we started to work on the cargo trailer.
Looking at the dark sky, he said he just knew it was going to rain, so we came inside and looked at the local radar on the computer. No rain showing, and none forecast. It was just an overcast day.
He had intended to spray paint the scuffed up paint on the jam of the front door. I was inside taping newspaper across the opening to protect the floor and cabinets. The gusts of wind were making that almost impossible, so it was not a good day to paint.
So, instead, he helped me get one of my comforters down from the top linen closet, and we put away a mattress pad that I had just washed. It is going down to 40 deg. tonight.
The gas props for my van's back hatch don't work when it is cold, and as I already had them, Ray and I got that done. It was easier with two people. The stick that I have been carrying around to hold the hatch up on cold days is back in the lumber pile. Now the hatch is so strong, I can hardly close it!
The upholstery lady called, and the cargo trailer's dinette cushions were ready early, I hadn't expected them so soon. Knowing that she would want cash, not a check, I needed to make a trip into town.
If I was going out anyway, I needed to come back with a new battery for the Puddle Jumper, so Ray helped me get the old battery out, and into the van.
The new big Kroger's has a branch of my bank, so I stopped there, ate cheese, fruit and guacamole samples, and bought some organic meat on sale.
After looking at the battery prices at AutoZone, I drove the few extra miles to the Interstate Distributor, and bought a rebuilt one. The two rebuilt ones that I bought there for my motor home are still going strong, I don't have any trouble starting it now.
Back to my subdivision to pick up the cushions. They look lovely, and she said the quality of the fabric made the work go fast. She only used 6 yards after all. She made them as I had asked, with the back and seat joined together with a fabric 'hinge', so they don't slip and slide in the dinette position. When they are in the cargo trailer, I will take pictures. Now I have to add Velco to them, and make drapes to match.
Ray needed to borrow a small TV for a couple of days, so I was going to loan him the one in my kitchen. Then just as an afterthought, we tried out the one that had been taken out of the kitchen a few weeks ago when it quit working. Funnily enough, it was working again, so I hope it stays going until Monday.