We all know about the budget, that Anthony woman, The News Of The World, etc., but here are some other news items, in case you missed them:
This is why Top of The Hill RV park burned
:
"Kendall County, Texas authorities say an area resident rolled down Interstate 10 with a lit barbecue grill in his trailer spreading embers that lit three brush fires. One destroyed buildings and RVs at Top of the Hill RV Park."
http://www.mysanantonio.com/news/local_news/article/Lit-grill-hauled-on-highway-may-have-sparked-1442370.php
________________
Braunau Am Inn, Adolf Hitler's Austrian Birthplace, Withdraws Dictator's Honorary Citizenship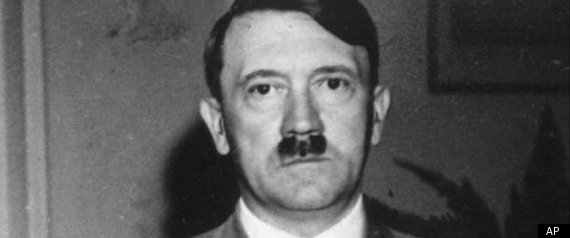 BRAUNAU, Austria -- Adolf Hitler is now formally persona non grata in the town of his birth. The town council in the Austrian village of Braunau has unanimously decided to withdraw honorary citizenship from the community's most infamous son, 78 years after the Nazi dictator was given the title. Hitler was actually born in the tiny village of Ranshofen, next to Braunau and became an honorary citizen of that hamlet in 1933. But Ranshofen became part of Braunau a few years later and thus is universally recognized as Hitler's birthplace. Braunau historians say they aren't sure if the title was transferable from Ranshofen to Braunau. But the town council decided to abolish it late Thursday – just in case.
From:
http://www.huffingtonpost.com/2011/07/08/braunau-am-inn-adolf-hitler-austrian-hometown-withdraws-honorary-citizenship-_n_893214.html
___________________
Horn of Africa drought: 'A vision of hell'
"The UK's Disasters Emergency Committee (DEC) has launched an emergency appeal to help the more than 10 million people affected by severe drought in the Horn of Africa. The BBC's Ben Brown reports from the Dadaab refugee camp in eastern Kenya, where more than 1,000 people arrive each day seeking help.
At a makeshift cattle market in the middle of the refugee camp, herdsmen are trying to sell off what little livestock they have left. But no-one wants to buy the cattle and goats on sale here, for the chances are that very soon they will be dead. There is nowhere for them to graze: the pastures here are parched and arid, and it has barely rained for two years running. Not far away, the landscape is littered with the carcasses of dead animals.
In this part of the world, livestock are everything: they represent a family's entire assets, capital, savings and income. When the animals die, it frequently means the humans do as well. Since the beginning of 2011, around 15,000 Somalis each month have fled into refugee camps in Kenya and Ethiopia looking for food and water. The refugee camp at Dadaab, in Kenya, has been overwhelmed by 370,000 people.
Farmers unable to meet their basic food costs are abandoning their herds. High cereal and fuel prices had already forced them to sell many animals before the drought and their smaller herds are now unprofitable or dying.
The refugee problem may have been preventable. However, violent conflict in the region has deterred international investment in long-term development programmes, which may have reduced the effects of the drought. Across the sprawling mass of the Dadaab refugee camp - some 50 km sq (19 sq miles) - there are several graveyards now, full of small mounds of earth, where chronically malnourished Somali refugees have been buried. Usually the graves are horribly small: infant mortality in this camp has risen threefold in the last few months, according to the United Nations. Infants - children aged five and under - are especially vulnerable to malnutrition and all the illnesses and diseases which frequently accompany it, such as pneumonia and diarrhea.
With more than 1,000 refugees arriving here every day, Dadaab is becoming overcrowded and insanitary. The camp director told me there could soon be half a million people here - more a city than a refugee camp. Many of the new arrivals have walked for days or weeks to get here, desperate to escape not only from the drought in Somalia but also its endless civil war. The children especially are malnourished and dehydrated when they finally get here. The tragic irony is that some of them will die within a day or so of their arrival." More at:
http://www.bbc.co.uk/news/uk-14078074
_______________________
Burned down Slave Lake, now copes with flooding:
An aerial view shows the burnt-out remains of houses in a fire-devastated town in Slave Lake, Alberta before a visit by Britain's Prince William and his wife Catherine, Duchess of Cambridge in this file photo.
"Less than 2 months after dealing with a massive forest fire that destroyed much of the town, Slave Lake is now dealing with immense flooding. Heavy rain overnight has flooded basements and more rain is in the forecast. Mayor Karina Pillay-Kinnee says it's a bit of a roller coaster ride for their emotions.
"It is so disappointing and a bit unfair, but we've got a large crew still here on the ground and we're working hard," explains Pillay-Kinnee. Residents have been told to take all valuables out of their basements for safe-keeping."
Slave Lake received international attention earlier when Prince William and his wife Kate visited the community on short-notice. They took in the fire zone and met with area residents, hoping to boost morale.
Britain's Prince William and his wife Catherine, the Duchess of Cambridge, look at the damage left after a forest fire in Slave Lake, Alberta, on July 6, 2011.
The royal couple made a side trip to visit the community that was ravaged by fire earlier this year.
Read more:
http://www.edmontonjournal.com/news/royal-visit/Slave+Lake+charmed+heartened+royal+visit/5058503/story.html#ixzz1RkPqh7rg
__________________
"In June, Secretary of the Interior Ken Salazar helped to protect one million acres of federal lands around the Grand Canyon by effectively banning the area from uranium mining for the next 20 years, pending the completion of an environmental impact statement. NPCA has been fighting the persistent threat of uranium mining in the region for five years and applauds the Secretary's leadership on this critical issue.
Not only is the Grand Canyon one of the most iconic and beloved parks in the nation, it serves as a major economic engine, estimated in a Northern Arizona University study as bringing $687 million in revenue annually to the region and creating more than 12,000 full-time jobs. All the affiliated Native American tribes adjacent to the park have opposed uranium mining in the Grand Canyon, which is a sacred part of many tribes' creation stories.
The ban will also prevent mining operations from contaminating the Colorado River, which supplies drinking water to 25 million people. There is currently an effort in the House Interior Appropriations bill to undermine this victory, but NPCA is working diligently to ensure the effort fails."
___________________

History Lesson: Swept Away. When Will We Learn?
A disaster in Johnstown, Pennsylvania, stunted a town and changed a nation. By Aimee Lyn Brown


"Late in May, 1889, rain was falling an inch per hour in the hills of western Pennsylvania. Rivers were running six to seven feet above normal levels. The lake created by the South Fork Dam was threatening to breach its earthen barrier. Meanwhile, 14 miles downstream, steel mills heated tons of iron ore, shaping hot metal into huge railroad ties and long strands of barbed wired. Working-class families prepared dinner, making idle conversation about the storm as water ran through the streets.

Small floods were part of life in industrial, 19th-century Johnstown. The town of 30,000 was situated in a floodplain at the confluence of two rivers—but on May 31, 1889, those rivers began rushing higher and faster than they ever had before. Soon after, the 450-acre lake held back by the South Fork Dam spilled over its levees, going from brimming to empty in a matter of minutes.
Traveling upwards of 15 miles an hour, a tidal wave of water towering 40-feet high—and carrying with it all manner of industrial and farm debris—rushed down the valley with the power of Niagara Falls. Like dust before a stampede, a black mist composed of factory soot and mill tailings warned of the waters' coming. But there wasn't enough time for residents to get out of the way.

It took barely 10 minutes to drown Johnstown under the 20 million tons of water released by the dam. Four hours for oil to spread through the water-sodden debris swirling at the town's Stone Bridge, which acted like a sieve straining boxcars, animal carcasses, barbed wire, factory roofs, homes, and humans (some 300–400 still breathing). An instant for that oil to catch fire, the spark likely coming from spilled coals still hot from a nearby kitchen. One night for the fire to rage. Five days for the brand-new relief organization, the Red Cross, to appear in town. One month for businesses to reopen. Five years for the clean-up effort to be completed. Seventeen years for the last victims' bodies to be discovered in a floodplain near New Florence, Pennsylvania. In the end, more than 2,200 people died—770 of whom were never identified—and hundreds more were never found.

The worst part? It didn't have to happen. The town had all but invited the disaster to its doorstep. Wealthy entrepreneurs had turned rural Johnstown into one of the largest producers of steel and iron in the world. The area's natural resources, including iron, ore, coal, wood, and water, drove industrial and population growth as the working class came to the area in search of opportunity.

"With the valley crowding up the way it was," wrote David McCullough in his book, The Johnstown Flood, "the need for lumber and land was growing apace. As a result more and more timber was being stripped off the mountains and near hills, and in Johnstown the river channels were being narrowed to make room for new buildings.… Where the forests were destroyed, spring thaws and summer thunderstorms would send torrents racing down the mountainsides; and each year the torrents grew worse as the water itself tore away at the soil and at what little ground cover there was left."

"We call the flood a natural disaster, but it was a disaster that occurred from a combination of natural events and human manipulation of the environment," says Megan O'Malley, chief of interpretation at the Johnstown Flood National Memorial. "We see this happen over and over in human history: We create preconditions for disaster and then disaster occurs."
Indeed, if there was any glimmer of hope during the Johnstown disaster, it came in the form of the newly established Red Cross, led by nurse and patriot Clara Barton. Five days after the flood, Barton arrived with a staff of 50 doctors and nurses to begin caring for the sick and establishing temporary shelters for those who had lost their homes. "The Red Cross was in its infancy, and this, the largest disaster in U.S. history, put it to the test," says O'Malley. "The lessons they learned apply to any disaster in the world."

Hurricane Katrina offers eerie parallels to the Johnstown flood, where environmental manipulation, faulty engineering, and complacency all paralleled Pennsylvania's disaster. But such historical lessons don't always take, not even in Johnstown, where major floods struck again in 1936 and 1977. Federal money funded the rebuilding of Johnstown time and time again, but industry moved on, leaving behind a dwindling population and high unemployment rates.

Johnstown's glory days are long since gone, but visitors to the national memorial can still hear its stories at the museum and visitor center; rangers offer van tours through the Allegheny Mountains to the ruined South Fork Dam.
O'Malley is the first to admit that this is one of the country's darker memorials—but the events that make it tragic also make it powerful and relevant today." Aimee Lyn Brown is a freelance writer in the Pacific Northwest.
__________________

The Future Is Here: Escape the Earth
The future is officially with us. Well it is almost upon us.


Another flying car attempts liftoff—alert the staff at Popular Mechanics. (Credit: extremetech.com)
"When pigs fly! That's the conclusion you'd draw from 75 years of magazine covers promising that the flying car was just around the corner.
But hope springs eternal.
Welcome to the future our forefathers were dreaming about: the world's first flying car is finally here! Well, you still need a runway, or at least, sort of.


Flying Car Cleared for Highway Use


The first flying car has come closer to lift-off after being granted road safety exemptions that will allow it to be used both on the road and in the air—and that brings delivery to the first customer closer to reality.
That's right—the only flying car you can buy today has just been approved for highway driving by the National Highway Traffic Safety Administration (NHTSA). The organization granted a special exemption for the Terrafugia Transition, under the provision of "roadable aircraft."
Terrafugia (ter-ra-FOO-gee-ah), Inc., of Woburn, Massachusetts was founded in 2006 by award-winning MIT-trained aeronautical engineers and MBAs who also happen to be private pilots. Terrafugia is derived from the Latin for "Escape the Earth".
The company's mission is to provide innovative solutions to the challenges facing personal aviation. The result is the Transition® Roadable Aircraft."


Terrafugia flying car gets road-safety exemptions. (Credit: Terrafugia)
"Terrafugia's latest step forward was receipt of an exemption from NHTSA June 30 allowing airplane-style lighter polycarbonate window material instead of heavier safety glass used in cars. Terrafugia says polycarbonate would withstand the impact of birds better than auto glass.
In the exemption text, NHTSA states: "We further conclude that the granting of an exemption from these requirements would be in the public interest and consistent with the objectives of traffic safety."



Fly and Drive


The Transition has an exemption allowing for tires that are "appropriate" for multi-purpose (that is, fly-and-drive) vehicles.
Earlier it received a Federal Aviation Administration (FAA) waiver allowing the Transition to weigh 110 pounds more than the normal legal limit for light sport aircraft category. It also meets all applicable car crash standards, the company states.
A prototype Transition was first test-flown and test-driven in 2009, which puts it ahead of most other flying cars that never flew, except as the illustrations on the covers of Popular Mechanics and Popular Science. The company says it's different because of the availability of lightweight composites that didn't exist a generation ago.
The Transition is classified as a Light Sport Aircraft and requires a Sport Pilot license to fly. That means you need a pilot's license, but a kind that's easier to acquire than a private pilot's license used with planes such as the Cessna 172 and 182. It would fly out of small airports, anything with 1,700 feet of runway (versus 5,000 to 10,000-foot runways for commercial airports).


Terrafugia Transition brings Chitty Chitty Bang Bang closer to reality. (Credit: Terrafugia) The wings fold twice per side, once at the wing root where it meets the fuselage and once in the middle; that takes 30 seconds, about the same as putting up the convertible top on a car.
The same engine drives the car through a continuously variable transmission (CVT) and the airplane propeller through a carbon fiber shaft.
Terrafugia says deliveries will begin in 2012 and it's tentatively priced at around $250,000, about the same amount of money as an entry level diesel pusher. Terrafugia is taking reservations with a $10,000 refundable deposit, and says it already has roughly 100 orders.
According to its website, Terrafugia's philosophy is "to design a vehicle for pilots that brings additional ground capability to an airplane instead of attempting to make a car fly… The Transition isn't designed to replace anyone's car, but it could replace your airplane."

That viewpoint means you'd fly the Transition close to where you intend to go, land at one of the nation's 5,000 private airports, then you could drive the last few miles to an RV park, vacation home, or resort.
In really crappy weather, you could set the Transition down early and drive the final 100 miles to your destination.
Now, that's my idea of a hybrid." July 14, 2011 by Rex Vogel ·
Note: This is the first of a two-part series on Futuristic Vehicles.
_____________________
Yesterday:

Before 7.00 AM I was out in the back yard with Misty, and heard talking on the answering machine as we came back into the house. It was Jay saying something about cleaning his mother's carpet. I didn't replay it, but called his mother's house, as that is where he is, as he can't get his renter out of his house. Unfortunately, I woke her up, but she told me the truth. She said that he had tied one on, got obstreperous, so she made him sleep on her porch! If I had replayed the message, he had said to call him on his cell phone, which he rarely even turns on. So I expect he was hoping to get back into his mother's good graces and sleep all day on her daybed.

Ray is down with an inner ear infection, and Shay took him to the doctor.
So it would be a good time to catch up on some chores here in the house.


Now, the not-very-pleasant saga of the crystal cat litter:
Some places needed cleaning where the scoopable cat litter had tracked in my bathroom and got wet, right by the tub. That stuff when damp, just turns into wet cement, and then cat hair sticks to it. No wonder I was willing to try the crystals. While I went to get the cleaning tools, Bobcat threw up on the bathroom rugs. When I took them out to the garage to put them in the washer, Bobcat peed just outside her box. Very unlike her, but she was sending me a message. She would not use the box with the crystals in it. Got that cleaned up and disinfected.


When Prime had used the box, the 'non-trackable' crystals did track on to my bathroom floor, very un-comfy with bare feet! Don't believe everything that it says on the package. Bobcat must have ingested some when she licked her paw. A quick look on the internet to find out if she should be taken to the vet. There were comments about not using it for kittens as they might eat it, so I can't even use it up on them. But now I had to start all over again.
After disinfesting and mopping everything, I quickly got rid of the crystals in a plastic bag, washed the box in the workshop sink again, and went back to the scoopable. Bobcat didn't act like herself until the afternoon. Another lesson learned!

The little drizzle of rain didn't cool things much. Prime, Pebbles, Precious, and I have to brave the heat for another trip to Conroe for Adoption Day.