11th Annual "March for Parks", Biscayne National Park, Florida
"Come celebrate our 11th Annual March for Parks with us, Saturday, March 26, 2011 from 10:00 a.m. to 3:00 p.m.

NPCA's Suncoast Regional Office, South Florida Community Partners, and the National Park Service invite you to enjoy and preserve America's Great Outdoors at our annual March for the Park at Biscayne National Park in Florida. Fun activities for the whole family include: fishing lessons, boat and canoe trips, a catered lunch and more!

Free, round trip transportation is provided from six different Florida locations. "
Learn more
_____________________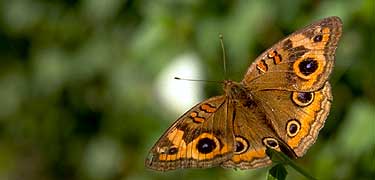 Biscayne National Park, Florida



A Watery Wonderland
"Within sight of downtown Miami, yet worlds away, Biscayne protects a rare combination of aquamarine waters, emerald islands, and fish-bejeweled coral reefs. Here too is evidence of 10,000 years of human history, from pirates and shipwrecks to pineapple farmers and presidents. Outdoors enthusiasts can boat, snorkel, camp, watch wildlife…or simply relax in a rocking chair gazing out over the bay."




Family Fun Fest Kicks Off Second Decade!
"Biscayne National Park's multi-award winning Family Fun Fest program is back for an eleventh season! The free event takes place on the second Sunday of each month from December through April, and features hands-on activities the whole family will enjoy."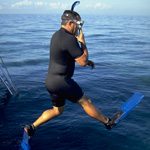 Things to Do
"Snorkeling, diving, boating, fishing, camping, picnicking and superb opportunities for wildlife watching are just a few of the many activities here. From late December to May, special activities like Family Fun Fest, guided canoe tours, and year-round fishing seminars and other programs can enhance your understanding and appreciation for the largest marine park in the National Park System."
more...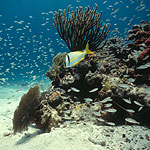 Park Ecosystems
Biscayne National Park protects four primary ecosystems: the long stretch of mangrove forest along the mainland shoreline, the shallow southern portion of Biscayne Bay, the northernmost Florida Keys and a portion of the world's third-longest living coral reef.


____________________

If you spend time in Florida, or just want to know what is happening at Florida state parks, you may want to sign up for the Florida State Parks Enewsletter.
~ FL State Parks Newsletter
_____________________

http://www.theanimalrescuesite.com/clickToGive/home.faces?siteId=1&link=ctg_ths_home_from_ths_home_sitenav
__________________

Today:

Jay and I put the newly painted, repaired, dryer back in Ray's utility room, and got it out of the way in the workshop.

Then we started on Ray's side of the carport to make a sunshade over it, to match the one on the other side.
We worked until we were out of the green 3" deck screws, (they are stronger than drywall screws), and out of lumber.

I had bought some deck screws at the same place as the R-panel, but they were the grey ones, and they just didn't screw in right, even with a 'deck' bit instead of a Phillips bit.  So as I had to go into our town, I picked up some silver 3" deck screws, as they are still out of the green ones.  They are $2 a pound cheaper than the green ones, so there is no telling if they are strong enough..

It's always something!!   When I got home, Ray informed me that the dryer still isn't drying, even though it did at the repair shop. Jay said he checked the 220v at the outlet. 

As I have to leave here early in the morning for my foster-cat "Patches" to meet a potential new family, Ray and I loaded the dryer back up in the van today.