For "Mammal Monday":
Wildlife at Risk of Tar Sands Oil Spills
"Just two weeks ago, Exxon Mobil's Pegasus pipeline ruptured and spilled at least 210,000 gallons of tar sands oil into an Arkansas community—forcing evacuations, and leaving wildlife coated in toxic oil and struggling to survive.

The spill in Arkansas is the latest glaring reminder that tar sands oil cannot be transported safely or easily cleaned up when it spills. And it follows hundreds of pipeline ruptures in the United States and Canada over the past few years.
But none of this is stopping Big Oil from pushing ahead with plans to bring even more tar sands oil through the United States. We must speak out.
This Arkansas oil spill disaster is yet another a preview of the devastation that could result if the Keystone XL tar sands oil pipeline is approved—and the scale is immense.
The Keystone XL would carry nearly ten times the amount of tar sands oil as the Pegasus pipeline through crucial habitat for endangered whooping cranes and many more wildlife.
And not only would the Keystone XL pipeline put wildlife along its route in harm's way, it would expand tar sands operations in Canada that are destroying enormous swaths of crucial habitat and pushing entire herds of caribou to extinction. To make matters worse, Keystone XL would accelerate the climate crisis that is melting sea ice for polar bears in the Arctic by driving up production of carbon-intensive tar sands oil.
Over the past month, more than 25,000 wildlife advocates sent messages to protect wildlife from Big Oil's dangerous pipeline proposal.  Your voice is critical today to help show the overwhelming opposition to the dangers of tar sands oil before President Obama makes his ultimate decision on whether to allow the Keystone XL tar sands oil pipeline to be built.
We have just eight days left in the current public comment period to speak out against the unacceptable risks that the Keystone XL pipeline poses to wildlife, including dangerous oil spills.
Join the fight for caribou, whooping cranes and many more wildlife by sending a message to the Obama administration against the Keystone XL pipeline today, at: https://online.nwf.org/site/Advocacy?cmd=display&page=UserAction&id=1707
--------
As Exxon cleans oil spill in Arkansas, Shell pipeline spills 700 barrels in Houston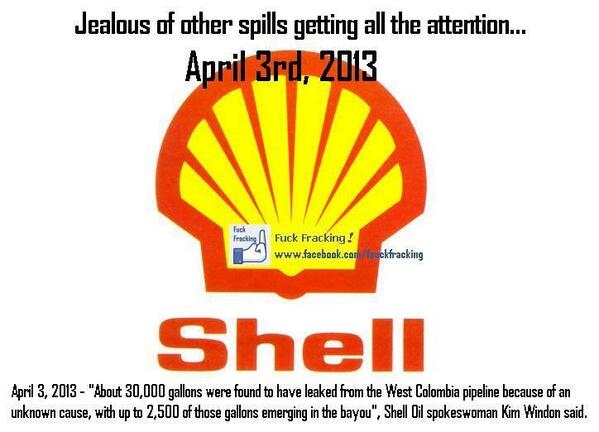 "While clean up continues at the site of the Exxon oil pipeline spill in Mayflower, Arkansas, an estimated 700 barrels of oil (or almost 30,000 gallons) were found to have leaked from the Shell oil West Colombia pipeline in Houston."  More at: http://www.rigzone.com/news/oil_gas/a/125587/Coast_Guard_Shell_Pipeline_Spills_Oil_Into_Houston_Area_Bayou
______
Judge rules that rope barrier can stay up year-round at La Jolla Children's Pool
SAN DIEGO - "A San Diego judge has ruled that a barrier rope next to seals at the Children's Pool in La Jolla can stay up year-round.  The Children's Pool area was deeded to the city in 1931 to be used as a safe swimming area for children. Harbor seals began taking it over in the early 1990s.
Currently, the barrier is only up during the seals' pupping season, from Dec. 15 to May 15 of each year. It runs across most of the opening to the beach and is meant to discourage beach visitors from disturbing the seals and their newborn pups.
On March 19, Mayor Bob Filner issued an emergency order to close the Children's Pool at night, through the end of pupping season. The order came in response to recently installed seal cam videos of people entering the area at night to kick, punch and sit on top of the mammals."  More at: http://www.10news.com/news/rope-barrier-to-stay-up-year-round-at-la-jolla-childrens-pool
______
Pups In The Park
"Kathie Lee and the crew at the Today Show enlisted the help of Petfinder, PAWS Chicago, Animal Haven, Phoenix Animal Rescue and Shih Tzu and Furbaby Rescue to help find a dog for her co-host Hoda Kotb.
Hoda met her 10 potential pups in Central Park, each escorted by Kathie Lee one at a time. After careful consideration she choose her new dog live in the studio the next day (but as any pet parent knows, and as Hoda realized, the dog really chose her.) Goldfish, a cute 3-month-old Cockapoo from PAWS Chicago is the one who found his way to Hoda's heart.
Goldfish is now Blake and Hoda called her adoption experience the best day ever.  Since then, the other 9 dogs have found their adoptive homes too. From:  http://pro.petfinder.com/hoda-picks-out-her-new-puppy/
_______
Weston's deputy mayor refuses to wear fur-trimmed robe
The fur-trimmed ceremonial in either ermine or muskrat robe dates back to the 1930s
"The new deputy mayor of Weston-super-Mare has refused to wear her ceremonial robe as it is trimmed with real fur.  Councillor Roz Willis, who is due to take up office next month, said she could not "ethically or morally" wear the 80-year-old garment.
"I can't wear fur - there's no way I could wear real fur, a dead animal around me at all," she said.  "They are old and because it's only a trimming of fur you don't really think about it," said Ms Willis.
"But I didn't ask for new robes or new trimming, I just said I'm prepared to wear my ordinary town council robe or no robe at all."  "The fur has started to deteriorate over the decades of use and is a bit past its best." Malcolm Nicholson, the town clerk said.  "And when the issue came up, replacing the real fur with artificial fur seemed a sensible solution." From: http://www.bbc.co.uk/news/uk-england-somerset-22120881
_______
 Dolphins may be calling each other by name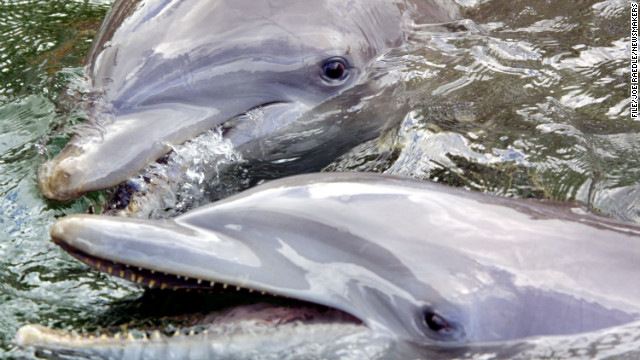 "Hey Flipper, weren't those sardines last night the best?"  "Not bad, Fluke. But I'm more of a squid eater."
We can't be sure they were discussing dinner, but scientists do think dolphins call each other by name.  It seems one dolphin can call another specifically by mimicking the distinct whistle of that other dolphin.
"These whistles actually turned out to be names. They're abstract names, which is unheard of in the animal kingdom beyond people," said Randall Wells, one of the authors of a new study on dolphin behavior, told CNN affiliate WFLA-TV in Tampa, Florida."  More at: http://www.cnn.com/2013/03/07/us/dolphin-names/index.html?hpt=hp_t3
_______
Why Justin Bieber Shouldn't Have a Monkey
National Geographic News:  "Capuchins sure are cute, but primates make dangerous pets.  On his recent travels in Europe, Justin Bieber ran into some problems in Germany. He had not obtained proper papers to bring his pet capuchin monkey into the country, so the monkey was put into quarantine.
That made us wonder: Do capuchin monkeys make good pets? We asked Debbie Leahy, manager of captive wildlife protection for the Humane Society of the United States.
Is it OK to have a pet monkey?  And capuchins don't make good pets either?  All primate species can become aggressive. A lot of times when the primate reaches sexual maturity, it becomes extremely aggressive, unpredictable—bouncing off the walls in the house, destroying everything. It ends up being confined for the rest of its life in a little cage in the basement, or [the owner] looks to dump it—maybe at a roadside zoo or a pseudo-sanctuary."  More at: http://news.nationalgeographic.com/news/2013/04/130402-justin-bieber-capuchin-monkey-pet-germany-zoonotic-diseases/
_______
Found an Orphaned or Injured Baby Wild Animal?
"How to tell if baby animals are orphaned, injured, or perfectly fine—and what to do if they need your help": http://www.humanesociety.org/animals/resources/tips/injured_orphaned_wildlife.html 
------- 
"Every year, particularly during the spring and summer, hundreds of young wild animals are unnecessarily picked up by the general public and referred to game wardens or wildlife rehabilitators for treatment and rearing." More at: http://www.tpwd.state.tx.us/huntwild/wild/rehab/orphan/ 
-------
Finding a Rehabilitator
"If you have found an injured or orphaned wild animal, NWRA knows how important it is that you contact a local rehabilitator as soon as possible. Below are links to various lists of licensed rehabilitators—PLEASE NOTE that NWRA does not maintain these lists and cannot vouch for the abilities of the people on these lists, nor can we guarantee that the lists are accurate or current."  More at: http://www.nwrawildlife.org/content/finding-rehabilitator
-------
If you found an adult wild animal you think may be injured or sick
I found a wild baby mammal (PDF 129kb)
I found a wild baby bird (PDF 127kb)
I found a marine mammal (ie, Harbor Seal)
More at: http://www.paws.org/injured-wildlife.html
______
Residents say feral cats taking over downtown neighborhood
Las Vegas, NV (KTNV) -- "Some people in a community near downtown Las Vegas said feral cats are taking over their neighborhood.  "They're everywhere," said neighbor Ronald Bryant."  More at: http://www.ktnv.com/youaskweinvestigate/202033971.html
--------
Feral-cat bill is bad news for wildlife
The Miami Herald:  "Our findings suggest that free-ranging cats cause substantially greater wildlife mortality than previously thought and are likely the single greatest source of anthropogenic mortality for U.S. birds and mammals," the report said. As for trap-neuter-release programs, the report stated, "Claims that TNR colonies are effective in reducing cat populations, and, therefore, wildlife mortality, are not supported by peer-reviewed scientific studies."  The article warned that human-supported feral colonies are "potentially harmful to wildlife populations." More at: http://www.miamiherald.com/2013/04/10/3336404/fred-grimm-feral-cat-bill-is-bad.html
______
On This Day:
Race car driver goes down with the Titanic, Apr 15, 1912:
"On this day in 1912, Washington Augustus Roebling II, a 31-year-old race car engineer and driver, dies in the sinking of the RMS Titanic in the icy waters of the North Atlantic. Roebling was named for his uncle, a civil engineer who helped build the Brooklyn Bridge."
_______
Castro visits the United States, Apr 15, 1959:
"Four months after leading a successful revolution in Cuba, Fidel Castro visits the United States. The visit was marked by tensions between Castro and the American government.
Relations between the United States and Castro deteriorated rapidly following the April visit. In less than a year, President Eisenhower ordered the CIA to begin arming and training a group of Cuban exiles to attack Cuba (the disastrous attack, known as the Bay of Pigs invasion, was eventually carried out during the Kennedy administration). The heated Cold War animosity between America and Cuba would last for over 40 years."
_______
Yesterday:
Misty and I lazily enjoyed the wonderful weather.  She rolled in the pine worms, and had to be brushed each time she came in. I paid some bills, caught up on a bunch of emails and blogs, with the doors and windows open.
Mikey, Sam's dog, still wasn't eating, but Sam was just offering him dry food which Mikey didn't want.  So Sam gave him some raw ground beef, we have to keep Mikey's strength up. The Lasix seems to be working as Mikey drank a lot water, but the swelling on his body still hasn't gone down completely.   I took him some canned dog food to help the pills go down, that way he will get some doggie vitamins and minerals, too. Mikey liked that.
Sam is finally understanding that Mikey's life is dependant on these medicines, and that he won't have a long life.  He loves that dog.  Sam thinks that he might be able to give Mikey his meds with my pill-popper, but I don't know if he can see well enough to do it, or if his hands are steady enough to even load the pills in the pill-popper. Then he might forget, lose the meds, or double-dose Mikey, so I would still have to go there twice a day.