For "Summary Saturday", News, Some New, Some Old:
Breaking Up Big Banks May Drastically Increase Profitability, Multiple Analysts Predict
Reuters) - "At least three Wall Street analysts this week have written reports about the possibility of the biggest banks breaking themselves up to boost profitability, signaling that investors may be more willing to embrace an idea that is still toxic to some lawmakers in Washington."  http://www.huffingtonpost.com/2013/04/12/wall-st-break-up-banks-increase-profitability-_n_3067979.html?utm_hp_ref=business
______
The President's Social Security Plan is a Really, Really Bad Idea
"Late last week, President Obama successfully incited new levels of fury from most of the same liberals who are generally infuriated with him in the first place by floating the truly stupid idea of linking Social Security cost-of-living-adjustments (COLAs) to something called "chained CPI" (chained consumer price index). And, frankly, he didn't win any points with me either.
Briefly put, Social Security benefits are routinely hiked by a few percentage points each year based on inflation. Lately, those bumps have been scarce and more than a little weak, but adjustments based on chained CPI would be even weaker because the government would presume that as retail prices increase with inflation seniors will substitute lower-cost items. In other words, the government currently calculates benefits based on inflation, but with chained CPI, the government would calculate benefits based on an assumed consumer reaction to inflation (buying cheaper stuff). Consequently, Social Security benefits would be reduced to follow this assumption."    More at: http://bobcesca.thedailybanter.com/blog-archives/2013/04/the-presidents-social-security-plan-is-a-really-really-bad-idea.html
_______
African Americans Chained by President Obama's CPI Proposal
"During the last election cycle Al Sharpton famously said, "It's not about Obama, it's about your momma." He was making a compelling argument that the public needed to be concerned about Mitt Romney's draconian Social Security and Medicare proposals. Now that the Obama Administration has released its 2014 budget that includes cuts to both Social Security and Medicare, African Americans must now face the bitter reality that it's literally about Obama and our mommas.
Although the $400 billion in cuts to Medicare should be of serious concern to African Americans since they contain provisions that would raise costs on seniors, it is the Administration's proposal to change how the annual cost of living adjustment (COLA) is determined that is especially damning because of its discriminatory impact on African Americans."  More at: http://www.globalpolicy.tv/topics/economy/social-insurance/item/384-african-americans-chained-by-president-obama%25E2%2580%2599s-cpi-proposal
_______
 Death of Margaret Thatcher
"Monday, April 8, 2013. "The 'Iron Lady', Margaret Thatcher, former Prime Minister of Great Britain died today. Her leadership appeared at a critical moment in modern history."
Transcript at: http://www.ucg.org/beyond-today-daily/news-and-prophecy/death-margaret-thatcher
______
Jonathan Winters dies at 87
Jim Ruymen/Reuters
(CNN) - "Jonathan Winters, the wildly inventive actor and comedian who appeared in such films as "It's a Mad, Mad, Mad, Mad World" and "The Loved One" and played Robin Williams' son on the TV show "Mork & Mindy," has died. He was 87.
Winters died Thursday evening of natural causes at his home in Montecito, California, according to business associate Joe Petro III."  More at: http://www.cnn.com/2013/04/12/showbiz/jonthan-winters-death/index.html
______
Keystone Pipeline Opponents Cite State Dept. Funny Business & Oozing Oil To Demand (Further) Review
"It has, for example, infuriated property-rights advocates from Montana to Texas by aggressively invoking eminent domain when landowners in the pipeline's planned path refuse to grant easement. The company's mixed record of leaky pipelines, too, has not helped to turn skeptics into supporters of its 2,000-mile Keystone project, which would ship a heavily processed (and environmentally suspect) petroleum product from Alberta to the Gulf Coast.
On Monday afternoon, a coalition of environmental and public interest groups fired off a letter to Secretary of State John Kerry and the State Department's Inspector General, Harold Geisel, demanding a probe into the agency's handling of its widely criticized environmental review of the proposed project. Chief among the charges: that the third-party contractor hired to conduct the analysis, Environmental Resources Management, effectively lied when asked by the State Department, in a screening questionnaire, whether it had any potential conflicts of interest.
The State Department, meanwhile, was lax in overlooking the discrepancy, the groups said."  More at: http://www.huffingtonpost.com/tom-zeller-jr/keystone-pipeline-opponents_b_3039743.html
______
Building uses algae as heat source
Algae generate power while providing dynamic shading, thermal insulation, noise reduction
"Green building engineers are using microalgae to heat an apartment complex in Hamburg as part of an innovative experiment.
To make use of the algae, which the team retrieved from the nearby Elbe river, it was put into large thin rectangular clear cases. Inside, the algae live in a water solution and are provided nutrients and carbon dioxide by an automated system. Each tank was then affixed to the outside walls of the building onto scaffolding that allows for turning the tanks towards the sun—similar to technology used for solar collectors. As the algae grows—mostly in the summer—it provides more shade for the building, helping to keep it cool (and serves as a sound buffer as well)."    More at: http://phys.org/news/2013-04-algae-powered-hamburg.html
______
Study: Last year's drought not human-induced
"Neither ocean states nor human-induced climate change, factors that can provide long-lead predictability, appeared to play significant roles in causing severe rainfall deficits over the major corn producing regions of central Great Plains," the report summary said.  Report cites lack of moist air from Gulf, 'severe rainfall deficits'.  More at: http://www.ktvz.com/news/Study-Last-year-s-drought-not-human-induced/-/413192/19727570/-/1231m3v/-/index.html
______
400-year-old shipwreck treasure recovered
A shipwreck site, called the "Tortugas" excavation, was first discovered back in 1965. Its 400-year-old treasure found off the Florida coast in the Gulf of Mexico has now been recovered.
"A great superpower, weakened by economic calamity at home and staggering under the debt from years of war in the Middle East, finally collapses.
A new political best-seller, or an apocalyptic Hollywood blockbuster? Neither — it's the story told by a 1622 shipwreck whose treasures were desperately needed to shore up the finances of the struggling Spanish Empire.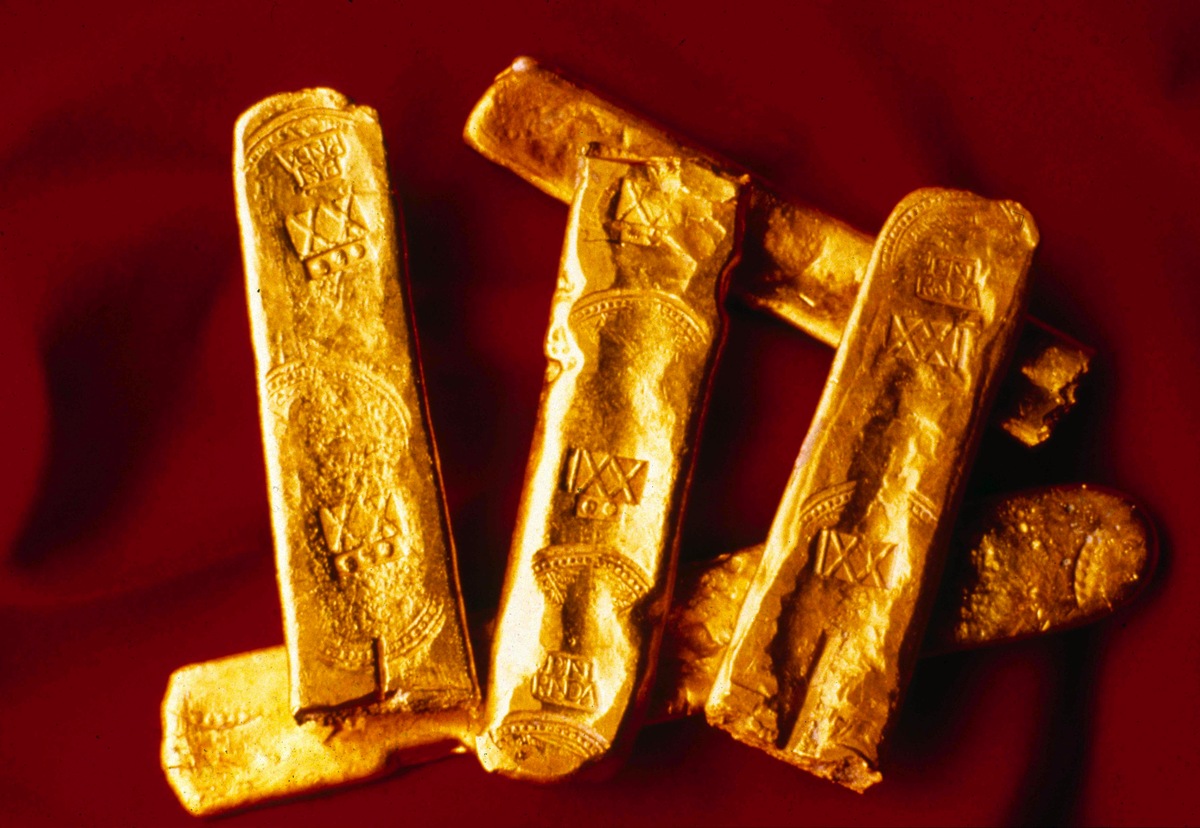 The galleon Buen Jesus y Nuestra Senora del Rosario was one of 28 ships in the Tierra Firme fleet; all were sailing from the New World back to Spain, laden with colonial treasures, when they were struck by a powerful hurricane off the Florida Keys.  Eight of the ships sank, killing some 500 people and delivering a deathblow to an imperial power, effectively closing the curtain on the Golden Age of Spain. [Disasters at Sea: 6 Deadliest Shipwrecks]."    More at: http://news.yahoo.com/spanish-shipwreck-yields-dazzling-bounty-224443515.html
_______
CPHM CLOSE CALL
"…..A Fire Chief arrived shortly thereafter, pulling to the front of the other vehicles. While the crew was assessing patient and the police officer was approaching, a vehicle moving at a high rate of speed lost control, skidded sideways, narrowly missing the ambulance and crashing into the police vehicle, pushing it towards crew.  Video captured on the ambulance drive cam (attached) powerfully illustrates the dangers we face daily. See more at www.FirefighterCloseCalls.com "
______
"The National Park Service and the National Park Foundation invite everyone to get to know their national parks during National Park Week. This year's dates are April 20-28, with free admission to all national parks April 22-26."
______
On This Day:
Apollo 13 oxygen tank explodes, Apr 13, 1970:
"On April 13, 1970, disaster strikes 200,000 miles from Earth when oxygen tank No. 2 blows up on Apollo 13, the third manned lunar landing mission. Astronauts James A. Lovell, John L. Swigert, and Fred W. Haise had left Earth two days before for the Fra Mauro highlands of the moon but were forced to turn their attention to simply making it home alive.
Mission commander Lovell reported to mission control on Earth: "Houston, we've had a problem here," and it was discovered that the normal supply of oxygen, electricity, light, and water had been disrupted. The landing mission was aborted, and the astronauts and controllers on Earth scrambled to come up with emergency procedures. The crippled spacecraft continued to the moon, circled it, and began a long, cold journey back to Earth.
The astronauts and mission control were faced with enormous logistical problems in stabilizing the spacecraft and its air supply, and providing enough energy to the damaged fuel cells to allow successful reentry into Earth's atmosphere. Navigation was another problem, and Apollo 13's course was repeatedly corrected with dramatic and untested maneuvers. On April 17, with the world anxiously watching, tragedy turned to triumph as the Apollo 13 astronauts touched down safely in the Pacific Ocean."
_______
Baseball All-Star killed in truck accident, Apr 13, 2009:
"On this day in 2009, former Major League Baseball all-star pitcher Mark "The Bird" Fidrych is found dead at the age of 54 following an accident at his Massachusetts farm involving a Mack truck he was working on.  Fidrych, the 1976 American League Rookie of the Year, suffocated when his clothes got tangled in the truck's power takeoff shaft.
Fidrych, who was born on August 14, 1954, in Worcester, Massachusetts, became a national sensation during his rookie season with the Detroit Tigers. That year, his record was 19 wins and 9 losses with a league-leading 2.34 ERA and 24 complete games. The 6'3" Fidrych, who reportedly earned his nickname for his resemblance to the "Sesame Street" character Big Bird, was a favorite with fans. However, after his spectacular rookie season, he was plagued by injuries and his career with the Tigers ended in 1980. He attempted a comeback with the Boston Red Sox during the 1982-83 season then retired in July 1983. Following baseball, he went on to own a trucking business.  According to the AP, the friend reported that it appeared as if Fidrych had been doing maintenance work on the truck at the time of his death."
______
Yesterday:
Misty and I spent a quiet time at home, except for when we went to the mail boxes for our walk.   I folded more laundry, browsed the web, make some raw veggie juice, and cooked up some veggies that I didn't want to juice.  Misty loves veggies, too.
I woke up during the  night, and was so amazed that my sinuses seemed to be clear and I could breathe.  The 'de-catting' of the house must have done something.  But then I woke up again at 4.00AM because I was all stuffed up and coughing.  Maybe is it because the pine pollen is high right now.
The weather warmed up to a spectacular day.