For "Summary Saturday":  News, Some New, Some Old.
_______
Yum! Curiosity rover eats Mars dirt, finds odd bright stuff

"NASA's Mars rover Curiosity has swallowed its first tiny bite of Martian soil, after standing down for a spell while scientists checked out some strange bright bits in the dirt.
Curiosity scientists now believe the bright soil flecks are indeed indigenous to Mars. They could be minerals that are part of the soil-forming process, Grotzinger said, or reflective surfaces created by the cleaving of ordinary dirt."
Read more: http://www.foxnews.com/science/2012/10/19/curiosity-rover-swallows-mars-sample/#ixzz2ASHwSBCl
_______
NASA Oct. 30 Telecon About Mars Curiosity Progress
This artist's concept features NASA's Mars Science Laboratory Curiosity rover, a mobile robot for investigating Mars' past or present ability to sustain microbial life. Image credit: NASA/JPL-Caltech

PASADENA, Calif. -- "NASA will host a media teleconference at 11:30 a.m. PDT (2:30 p.m. EDT) on Tuesday, Oct. 30, to provide an update about the Curiosity rover's mission to Mars' Gale Crater.
The Mars Science Laboratory Project and its Curiosity rover are almost three months into a two-year prime mission to investigate whether conditions may have been favorable for microbial life.
Audio and visuals of the event will be streamed live online at: http://www.nasa.gov/newsaudio and http://www.ustream.tv/nasajpl .
Visuals will be available at the start of the event at: http://go.nasa.gov/curiositytelecon .
For information about NASA's Curiosity mission, visit: http://www.nasa.gov/mars and http://mars.jpl.nasa.gov/msl . From: http://www.nasa.gov/mission_pages/msl/news/msl20121026.html
_______
Statin Drugs Accelerate Cardiovascular Disease
"Statins are the world's most-prescribed class of medications. A staggering one in four Americans over the age of 45 now take cholesterol-lowering drugs such as Pravachol, Mevacor, Lipitor, Zocor, Crestor, and others. A majority of them are taking these drugs for primary prevention of heart attacks and strokes.
However, mounting research suggests this could be a critical mistake.
Most recently, two separate studies have concluded that progression of coronary artery calcification, which is the hallmark of potentially lethal heart disease, is INCREASED with statin drug use.
One in four Americans over the age of 45 take a statin drug to reduce their cholesterol. Most are prescribed a statin as a primary prevention strategy against heart attack and stroke
In one recent study, statin use was associated with a 52 percent increased prevalence and extent of calcified coronary plaque compared to non-users
A second study showed type 2 diabetics with advanced atherosclerosis who are frequent statin users have significantly higher amounts of coronary artery calcification compared to less frequent users of the drug
Statins have been shown to significantly increase your risk of developing type 2 diabetes.In one study, statins increased the risk of type 2 diabetics in postmenopausal women by 48 percent
Adverse effects of statin drugs include muscle problems, nerve damage in hands and feet, immune depression, pancreas and liver dysfunction, sexual dysfunction, cataracts, memory loss, and an increased risk of cancer
If you're on a statin drug, you must take at least 100-200 mg of ubiquinol or CoQ10 per day as statins deplete your body of CoQ10"
More at:  http://lewrockwell.com/mercola/mercola235.html
_______
Under Our Skin: The Untold Story of Lyme Disease
"Chronic Lyme disease is called the "great imitator" because it is often misdiagnosed as another condition such as Multiple Sclerosis, Fibromyalgia, chronic fatigue, ALS, Alzheimer's disease, or anxiety. Misdiagnosis is a common experience for patients with chronic Lyme disease and treatments that work for these other illnesses are not appropriate for treating Lyme disease
Unrelenting pain. Headaches, muscle aches, swollen joints, rashes. Loss of coordination and muscle spasms. Intermittent paralysis. Cycles of disabling symptoms that persist for years, causing ceaseless suffering and frustration for patients and their families.
This is the picture of chronic Lyme disease. And yet, many physicians tell their patients there is "no such thing," referring them to psychiatrists, misdiagnosing them, or even accusing them of fabricating an illness or simply seeking attention.
The Invisible Illness
Many Lyme patients who battle this disease on a daily basis appear healthy, which is why Lyme disease has been called "the invisible illness." They often "look good," and their blood work appears normal, but their internal experience is a far different story. Patients struggling with Lyme disease usually become adept at hiding their pain from others as a way to cope and restore some degree of normalcy to their lives.
Part of the problem with diagnosing and treating Lyme disease is that it is so easy to misdiagnose."
_______
Prince says move 'very good for the world'
The U.S. is poised to become the world's top oil-producing country next year, according to estimates. (Flickr).
"Saudi Arabia is the world's top producer of oil, extracting approximately 11.6 million barrels every day. The oil takes care of approximately two-thirds of the kingdom's own energy needs and is the lynchpin of the country's lucrative exports.
So how is the oil-rich country planning for its energy needs in the future? By focusing on renewable energy.
Earlier this week, Prince Turki Al Faisal Al Saud, a top spokesperson for Saudi Arabia, said that Saudi Arabia intends to generate 100 percent of its power from renewable sources, such as nuclear, solar, and low-carbon energies.
"Oil is more precious for us underground than as a fuel source," said the prince, whose country holds approximately 20 percent of the world's oil reserves, according to the International Energy Agency. "If we can get to the point where we can replace fossil fuels and use oil to produce other products that are useful, that would be very good for the world."
In related news, the U.S. is giving Saudi Arabia a run for the title of world's top oil-producing country, a boom that has left many experts surprised.
U.S. production of oil is on pace to rise 7 percent this year to a daily average of 10.9 million barrels. The Energy Department forecasts that production will continue its rise and average 11.4 million barrels per day in 2013.
"Five years ago, if I or anyone had predicted today's production growth, people who have thought we were crazy," Jim Burkhard, the head of oil markets research at IHS CERA.
Should the projections hold, the U.S. will supplant Russia as the world's second-largest oil producer. Here's a look at the world's top oil-producing countries, according to Central Intelligence Agency statistics:
1. Saudi Arabia 11.6 million barrels per day
2. United States 10.9 million barrels per day
3. Russia 10.3 million
4. Iran 4.2 million (estimated)
5. China 4 million"           From: http://autos.aol.com/article/Saudi-Arabia-gas-prices-oil-renewable-energy/
________
A British company is doing just that
"You know all about fuel-efficient alternatives to combat high gas prices. There are plug-in hybrids and electric cars, clean diesel and biodiesel. There's compressed natural gas and biomass and algae-based fuels. Now comes another development that makes those seem downright past their prime.
Seemingly out of science fiction, a small British company is making fuel out of thin air.
That's right, Air Fuel Synthesis has honed a process that uses air and electricity to manufacture a synthetic fuel, one that so far has powered a Lotus Exige in test drives.
The technology is in its infancy, but within the next two years, the Darlington, U.K.-based company plans to build a plant that can produce a metric ton worth of gas every day. Over the next 15 years, the company wants to build a full-scale refinery, and initially, provide fuel for high-performance vehicles.
How does it work? Wired Magazine provides a glimpse at the process:
"A dehumidifier condenses the water out of the air, then passes the liquid into an "electrolyser" where another electric current splits the water into hydrogen and oxygen. The carbon dioxide and hydrogen react to make a hydrocarbon mixture, or methanol, the composition of which can be tweaked depending on the type of fuel required."
There's more to it than that, but that's a significant part of the process, which is described more thoroughly here.
The emerging company has already captured attention in England. British deputy prime minister Nick Clegg visited the company's nearby demonstration plant last week, and told ITV News, "I feel I've glimpsed the future.""    From: http://autos.aol.com/article/fuel-air-synthesis-economy-efficency-gas-prices/
________
Psst, taxes go up in 2013 for 163 million workers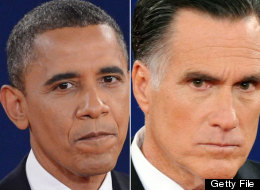 WASHINGTON (AP) — "President Barack Obama isn't talking about it and neither is Mitt Romney. But come January, 163 million workers can expect to feel the pinch of a big tax increase regardless of who wins the election.
A temporary reduction in Social Security payroll taxes is due to expire at the end of the year and hardly anyone in Washington is pushing to extend it. Neither Obama nor Romney has proposed an extension, and it probably wouldn't get through Congress anyway, with lawmakers in both parties down on the idea.
Even Republicans who have sworn off tax increases have little appetite to prevent one that will cost a typical worker about $1,000 a year, and two-earner family with six-figure incomes as much as $4,500.
Why are so many politicians sour on continuing the payroll tax break?
Republicans question whether reducing the tax two years ago has done much to stimulate the sluggish economy. Politicians from both parties say they are concerned that it threatens the independent revenue stream that funds Social Security."   STEPHEN OHLEMACHER, Associated Press
Read more: http://www.alaskajournal.com/Alaska-Journal-of-Commerce/October-Issue-3-2012/Psst-taxes-go-up-in-2013-for-163-million-workers/#ixzz2ASNzzCaF
_______
378 Peruvian workers sickened by pesticide
(CNN) -- "Hundreds of Peruvian farm workers, the majority of them women, became sick after inhaling a pesticide sprayed on a nearby field, the state-run Andina news agency reported.  The chemical intoxicated at least 378 people, who overran the local hospitals in Ica, a city 200 miles south of Lima.
Patients were being treated in the hallways of a hospital, and suffered symptoms including vomiting, dizziness, and pain, CNN affiliate America TV reported. Two of the women are pregnant.
The farm workers became sick early Tuesday, after about 500 employees arrived at the farm. Hours before they got there, the adjacent land was sprayed with an insecticide for plants, according to local reports." More at: http://www.cnn.com/2012/10/17/world/americas/peru-workers-pesticide/index.html 
_______
And how do your Congressional reps vote on clean water?
"You know that creek in your backyard, or the river or lake near your town? Have any idea what kind of condition it is in, or how polluted it is?
Most people probably don't  -- up until now, it hasn't been very easy to get this information. But to help people find out about the condition of their local waterways, in honor of the 40th anniversary of the Clean Water Act, yesterday the Environmental Protection Agency (EPA) launched a supercool new app for your computer or mobile device that allows you to learn about the quality of the waters near you.
The site is simple: Whether on a computer, laptop, notepad, or smartphone, go to http://watersgeo.epa.gov/mywaterway/ and type in your zip code. Up will pop all the local bodies of water in your area, with detailed info about how polluted or clean they are, and a list of pollutants or causes."   From: http://earthjustice.org/blog/2012-october/how-clean-are-your-local-waterways
_______
On This Day:
Joseph Glidden applies for a patent on his barbed wire design, Oct 27, 1873:
"On this day in 1873, a De Kalb, Illinois, farmer named Joseph Glidden submits an application to the U.S. Patent Office for his clever new design for a fencing wire with sharp barbs, an invention that will forever change the face of the American West.
Glidden's was by no means the first barbed wire; he only came up with his design after seeing an exhibit of Henry Rose's single-stranded barbed wire at the De Kalb county fair. But Glidden's design significantly improved on Rose's by using two strands of wire twisted together to hold the barbed spur wires firmly in place. Glidden's wire also soon proved to be well suited to mass production techniques, and by 1880 more than 80 million pounds of inexpensive Glidden-style barbed wire was sold, making it the most popular wire in the nation. Prairie and plains farmers quickly discovered that Glidden's wire was the cheapest, strongest, and most durable way to fence their property. As one fan wrote, "it takes no room, exhausts no soil, shades no vegetation, is proof against high winds, makes no snowdrifts, and is both durable and cheap."
The effect of this simple invention on the life in the Great Plains was huge. Since the plains were largely treeless, a farmer who wanted to construct a fence had little choice but to buy expensive and bulky wooden rails shipped by train and wagon from distant forests. Without the alternative offered by cheap and portable barbed wire, few farmers would have attempted to homestead on the Great Plains, since they could not have afforded to protect their farms from grazing herds of cattle and sheep. Barbed wire also brought a speedy end to the era of the open-range cattle industry. Within the course of just a few years, many ranchers discovered that thousands of small homesteaders were fencing over the open range where their cattle had once freely roamed, and that the old technique of driving cattle over miles of unfenced land to railheads in Dodge City or Abilene was no longer possible."
_______
New York City subway opens, Oct 27, 1904:
"At 2:35 on the afternoon of October 27, 1904, New York City Mayor George McClellan takes the controls on the inaugural run of the city's innovative new rapid transit system: the subway.
While London boasts the world's oldest underground train network (opened in 1863) and Boston built the first subway in the United States in 1897, the New York City subway soon became the largest American system. The first line, operated by the Interborough Rapid Transit Company (IRT), traveled 9.1 miles through 28 stations. Running from City Hall in lower Manhattan to Grand Central Terminal in midtown, and then heading west along 42nd Street to Times Square, the line finished by zipping north, all the way to 145th Street and Broadway in Harlem. On opening day, Mayor McClellan so enjoyed his stint as engineer that he stayed at the controls all the way from City Hall to 103rd Street. 
At 7 p.m. that evening, the subway opened to the general public, and more than 100,000 people paid a nickel each to take their first ride under Manhattan. IRT service expanded to the Bronx in 1905, to Brooklyn in 1908 and to Queens in 1915. Since 1968, the subway has been controlled by the Metropolitan Transport Authority (MTA). The system now has 26 lines and 468 stations in operation; the longest line, the 8th Avenue "A" Express train, stretches more than 32 miles, from the northern tip of Manhattan to the far southeast corner of Queens.
Every day, some 4.5 million passengers take the subway in New York. With the exception of the PATH train connecting New York with New Jersey and some parts of Chicago's elevated train system, New York's subway is the only rapid transit system in the world that runs 24 hours a day, seven days a week. No matter how crowded or dirty, the subway is one New York City institution few New Yorkers—or tourists—could do without."
_______
U.S. prison population exceeds one million, Oct 27, 1994:
"The U.S. Justice Department announces that the U.S. prison population has topped one million for the first time in American history. The figure—1,012,851 men and women were in state and federal prisons—did not even include local prisons, where an estimated 500,000 prisoners were held, usually for short periods. The recent increase, due to tougher sentencing laws, made the United States second only to Russia in the world for incarceration rates.
Of the characteristics of the prison population, the vast majority of prisoners were male and behind bars on drug-related convictions, while there was an extremely disproportional number of African Americans behind bars compared with their distribution in American society as a whole—more than half the nation's prisoners were African American, while African Americans made up only 13 percent of the overall U.S. population. This racial imbalance was also present in the 2,890 prisoners under sentence of death in 1994—42 percent of the prisoners on death row were African American."
Later statistics:
Inmates held in custody in state or federal prisons or in local jails, December 31, 2000, and 2009–2010.
_______
Yesterday:
It was alright when it was dark, but when dawn came, it turned cold and started to rain, so Misty had to wear her raincoat to go outside.
A new cordless phone quit working, and with a printer and camera already on the blink, so it was time to get something done about them.
I couldn't leave right away as it was very gloomy and pouring down rain, not good driving conditions.   As soon as it cleared up I gave Prissy another bottle, and took off. 
The phone had been bought at Walmart, so they made it good.  I asked their camera dept. about my Samsung camera, the one my brother bought me, and they showed me that it has a little memory thing that I can take out and get the pictures off it, if I have that port on my computer. I didn't know, I have always plugged the cord into a USB!  Another camera is always a handy thing, so they sold me a Fuji, which she said was more modern than mine.  I don't need anything fancy, but I sure need one that is better than my old first camera, a Vivitar.
Even though I was wearing a jacket, I became chilled during a quick stop at Krogers to get some more fresh veggies, and then at Petsmart to get some canned kitten food.  I hope Prissy will start eating it soon, as I am tired of throwing it away.  Then on the way home the rain was so bad that it stopped the freeway for a while.  But by the time I got home it had quit again. 
Prissy wouldn't touch the canned food I bought her, she just spits it out, and the new Fuji camera they sold me isn't at all like mine.  It wouldn't even turn on, so it will have to go back.   I don't have the right port on my computer, and as my camera is a fairly nice camera, I bought a USB card reader thingy off eBay, so maybe I will be able to get the pictures out of it soon.
With the chilly wind, I just didn't feel like messing with the printer yesterday.