News, Some New, Some Old.
February 8, 2012 - Implications of the latest wave of concern about Iran's nuclear capability.
______________
U.S. Planning to Slash Iraq Embassy Staff by as Much as Half
An American flag flies in front of the United States Embassy in Baghdad.
BAGHDAD — "Less than two months after American troops left, the State Department is preparing to slash by as much as half the enormous diplomatic presence it had planned for Iraq, a sharp sign of declining American influence in the country."       More at:  http://www.nytimes.com/2012/02/08/world/middleeast/united-states-planning-to-slash-iraq-embassy-staff-by-half.html?_r=1&pagewanted=all%3Fsrc%3Dtp&smid=fb-share
___________
Syria Crisis: Bombs Hit Security Headquarters In Aleppo
Syrian security personnel inspect the site of an explosion in Syria's northern city of Aleppo February 10, 2012. Credit: Reuters/George Orfalian
ALEPPO, Syria — "Two suicide car bombers struck security compounds in Aleppo on Friday, killing 28 people, Syrian officials said, bringing significant violence for the first time to an industrial center that has largely stood by President Bashar Assad during the 11-month uprising against his rule.
Anti-Assad activists denied any involvement and accused the regime of setting off the blasts to smear the opposition as government forces pummel rebels in one of their main strongholds, Homs. State media touted the bombings as proof the regime faces a campaign by terrorists, not a popular uprising.
The military stepped up its siege of Homs, where hundreds have reportedly been killed over the past week. Soldiers who have been bombarding the central city made their first ground move, storming into one of the most restive neighborhoods. Satellite image provider DigitalGlobe Inc., based in Colorado, released photos Friday that it said show Syrian army tanks and other armored vehicles near apartment buildings in the city." More at: http://www.reuters.com/article/2012/02/10/us-syria-idUSTRE80S08620120210
____________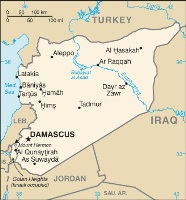 The regime of Bashar al-Assad has killed thousands of his own people with increasingly violent crackdowns on the growing opposition. Where will it all lead?
"The human suffering in the Arab world continues, as the conflict in Syria approaches full-scale civil war. The news isn't good. Some would say that civil war, based on existing historical factions, has already started.
As I write, news sites are reporting United Nations estimates that at least 6,000 people have died in the uprising against Syrian President Bashar al-Assad. Many commentators believe the real number may be higher.
Another massacre?
The city of Homs, in western Syria, bore the brunt of recent fighting, with chilling reports of abuse, torture and killings of medical personnel and children. CNN.com reported an interview with a resident of the restive city who described the extent of the suffering in these words: "We are getting killed every moment. We are not able even just to get some basic medicine to injured people. Children are really hungry. I swear, children are hungry. No power, no fuel. It's too cold" (Feb. 7, 2012).
The same article reported government troops targeting a field hospital, with doctors and patients losing their lives. Human rights groups reported security forces torturing and abusing children in their homes and schools.
Last Thursday, Feb. 2, marked the 30th anniversary of the infamous massacre that took place in Hama in 1982. Though it received little press at the time (Syria's media are heavily controlled), Bashar's late father, Hafez al-Assad, unleashed his forces on the city when Islamists revolted against the regime. Government troops killed thousands and leveled entire neighborhoods. The Hama massacre became infamous, although few dared speak of it in Syria.
Not till 2012, that is. Commemorations and protests took place this year, both inside and outside Syria. The Associated Press reported graffiti on the walls of Hama, communicating a defiant message: "Hafez died, and Hama didn't. Bashar will die, and Hama won't."
Failed diplomacy, "appalling" vetoes
Meanwhile, much energy has been expended on the diplomatic front, but with little to show for it. On Monday, Feb. 6, the United States closed its embassy in Damascus, bringing Ambassador Robert Ford back to Washington where "he will continue working with Syria's political opposition to ensure an eventual political transition" (The Wall Street Journal, Feb. 7, 2012). The United Kingdom, Spain, France and Italy recalled their ambassadors on Monday, followed shortly by six Gulf Cooperation Council states, which pulled their ambassadors a day later."   Posted by Ralph Levy on February 8, 2012      More at: http://cogwa.org/blog/entry/syria-lurches-toward-civil-war
____________
WASHINGTON—"U.S. Sen. John Cornyn (R-Texas) today sent a letter to President Obama demanding the withdrawal of the final rule issued by the Department of Health and Human Services (HHS) that mandates faith-based employers provide healthcare coverage for certain services counter to their religious beliefs.  It is incumbent on this Administration to ensure that the rights of all individuals and entities to freely exercise their religious and moral beliefs are both respected and protected.
Below is the text Sen. Cornyn's letter to President Obama.  A PDF of the letter can be downloaded here."
__________T H E N :
AP: Obama to change birth control rule
WASHINGTON (AP) – "Senior administration officials tell the Associated Press that President Obama on Friday will announce that religious employers will not have to cover birth control for their employees after all. He will demand instead that insurance companies will be the ones ultimately responsible for providing free contraception."        More at: http://www.usatoday.com/news/story/2012-02-10/obama-birth-control/53036006/1
____________T H E N :
Bates Family Now Tied With Duggars As America's Largest Family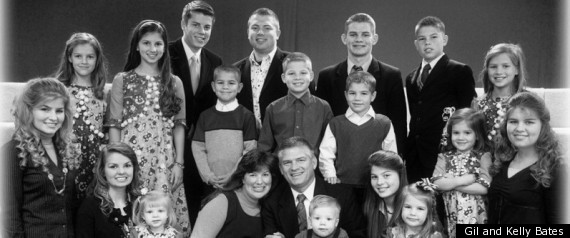 "It's no wonder mom Kelly Bates, 44, told ABC that she feels "more normal" being pregnant than not -- she's just given birth to number 19. After welcoming Jeb Colton Bates on February 1, the Bateses now share the title of largest family in America with their good friends, the Duggars -- they just don't have a TV show."
_______________
What's With the Weather?
"The world has in recent years experienced a succession of extreme weather events: America has endured a veritable cocktail of hurricanes, tornadoes, wildfires, floods, droughts, and storms; in 2011 President Obama issued a record 99 major disaster declarations; flooding on an unprecedented scale inundated Thailand, China and Australia; a succession of extremely cold winters have proved costly in both northern and southern hemispheres. And this is only for starters...
This naturally leads to the question "What's Up With the Weather?"
Our UK presenter, John Meakin, discusses in this podcast various background factors that are thought to be driving today's climate and weather; humanly produced increases in carbon dioxide, ocean fluctuations, and especially the sun's activities. Is it a warming world or a cooling world that is now dominating our weather and climate? You may be surprised by the answers, and especially by the intriguing twist in the conclusion that points to a little appreciated biblical perspective on the weather."  From: http://www.headsupshow.org/whats-with-the-weather/
_____________
On This Day:
The world's fourth space power, Feb 11, 1970:
"From the Kagoshima Space Center on the east coast of Japan's Ohsumi Peninsula, Ohsumi, Japan's first satellite, is successfully launched into an orbit around Earth. The achievement made Japan the world's fourth space power, after the Soviet Union in 1957, the United States in 1958, and France in 1965.
Two months after Japan's launching of Ohsumi, China became the world's fifth space power when it successfully launched Mao 1 into space. The satellite, named after Mao Zedong, the leader of communist China, orbited Earth broadcasting the Chinese patriotic song The East Is Red once a minute."
_____________
Nelson Mandela released from prison, Feb 11, 1990:
Nelson Mandela, leader of the movement to end South African apartheid, is released from prison after 27 years on February 11, 1990.
In 1944, Mandela, a lawyer, joined the African National Congress (ANC), the oldest black political organization in South Africa, where he became a leader of Johannesburg's youth wing of the ANC. In 1952, he became deputy national president of the ANC, advocating nonviolent resistance to apartheid--South Africa's institutionalized system of white supremacy and racial segregation. However, after the massacre of peaceful black demonstrators at Sharpeville in 1960, Nelson helped organize a paramilitary branch of the ANC to engage in guerrilla warfare against the white minority government.
In 1961, he was arrested for treason, and although acquitted he was arrested again in 1962 for illegally leaving the country. Convicted and sentenced to five years at Robben Island Prison, he was put on trial again in 1964 on charges of sabotage. In June 1964, he was convicted along with several other ANC leaders and sentenced to life in prison.
Mandela spent the first 18 of his 27 years in jail at the brutal Robben Island Prison. Confined to a small cell without a bed or plumbing, he was forced to do hard labor in a quarry. He could write and receive a letter once every six months, and once a year he was allowed to meet with a visitor for 30 minutes. However, Mandela's resolve remained unbroken, and while remaining the symbolic leader of the anti-apartheid movement, he led a movement of civil disobedience at the prison that coerced South African officials into drastically improving conditions on Robben Island. He was later moved to another location, where he lived under house arrest.
In 1989, F.W. de Klerk became South African president and set about dismantling apartheid. De Klerk lifted the ban on the ANC, suspended executions, and in February 1990 ordered the release of Nelson Mandela.
Mandela subsequently led the ANC in its negotiations with the minority government for an end to apartheid and the establishment of a multiracial government. In 1993, Mandela and de Klerk were jointly awarded the Nobel Peace Prize. One year later, the ANC won an electoral majority in the country's first free elections, and Mandela was elected South Africa's president."
____________
Yesterday:
Jay called to say he was sick.  We are so far behind here, that I didn't want to hear that.
The electric 'Yard Sale' sign which hangs on the back of the house which faces the main road, needed to be taken down, but I can't get it by myself.  I had turned it off when the sale was over, but it doesn't need to be there.  I tried by standing on a chair, then a two-step ladder, but it was going to take a step ladder, which I didn't want to do on my own.  Then there are some bins of stuff that need to be taken back up to the storeroom attic.  These are the better items that I didn't want to donate, as they can be listed on eBay or Craigslist. 
It was colder, so I had to wear a sweater, but I tidied up some of the yard sale bits and pieces that were cluttering up the RVport and the open porch by my front door.
It looks like we can't get much more done until Monday, which is my next free day.