For "Travel Tuesday", let's visit Pittsburg…….TX that is!
In the Texas Piney Woods Region.
" Experience the warmth and Southern hospitality of the Texas Piney Woods Region. This beautiful forest land offers visitors a glimpse of the history of the Republic of Texas and early statehood times. The Texas Piney Woods offers some of the best fishing, down home cooking, championship golf and family activities in the Lone Star State. Discover the Southern Hospitality of the Texas Piney Woods Region."
Doesn't look much like the other Pittsburg!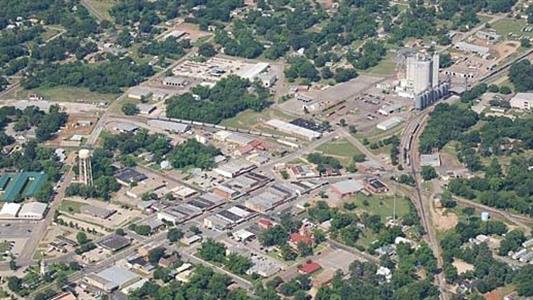 Welcome to Pittsburg, Texas!

"It is the largest and the oldest town in Camp county. There are six major lakes within eighteen miles of Pittsburg that are reputed to be among the best bass-fishing lakes in Texas. Caddo and Cherokee Indians resided in the area during the early 1800s, but they had for the most part abandoned the area before settlers began arriving from Georgia, Tennessee, and Alabama in the late 1830s. A community began to emerge in the 1850s, and when the post office was established in 1855 it was named Pittsburgh, in honor of the family of William Harrison Pitts, said to have arrived from Warren County, Georgia, the year before. The Pittsburg Gazette was founded in 1884 and has been in continuous operation since that time. In 1893 the spelling of the post office name was changed to Pittsburg.
As the part of Upshur County near Big Cypress Creek became more heavily populated, Pittsburg grew in size and importance. The roads between there and Gilmer, the county seat and major market center of Upshur County, were of poor quality, and Big Cypress Creek was often difficult to cross during rainy seasons. Thus by 1860 Pittsburg became the major market center for the future Camp County. The town had doctors, lawyers, a watchmaker, a brick mason, two shoemakers, two blacksmiths, and several merchants, carpenters, and wagonmakers, as well as a Methodist church. By 1870 Pittsburg served as the post office for 2,400 people.
Located in the piney and hardwood forests of Northeast Texas, Pittsburg is a great place to live, work, start a new business, or for a weekend getaway vacation. If you love the outdoors, Pittsburg is close to two state parks and five large lakes with an abundance of water sports - boating, fishing and skiing. Or if you prefer historic buildings and homes, antique shopping, and museums, Pittsburg has these things and more. Pittsburg takes you back to slower paced, gentler times when everyone was friendly and helpful.

Designated as an historic Main Street City in 1986, Pittsburg's charm is evident in its lovely shops and a prayer tower with Paccard bells from France that chime the hour with soft melodies that waft through town. The prayer tower was dedicated to the city April 1992. Shop the many stores featuring antiques, clothing, shoes, gifts, crafts, and a 1950's style soda fountain or try our famous Pittsburg hot links. Pittsburg has many excellent restaurants, bed and breakfasts, and don't miss our famous peaches, blueberries, and strawberries in the spring. Home of two award winning museums, one featuring railroads and the Ezekiel Airship and one farmstead museum which takes you back to the days of your grandparents.
The most remarkable manufacturing enterprise in Pittsburg involved an early flying machine. Around 1901 Burrell B. Cannon, a local mechanic and part-time minister, built an aircraft, basing his design on a description in the book of Ezekiel. Twenty thousand dollars' worth of stock was offered in the Ezekiel Airship Manufacturing Company. Cannon had a solid reputation as a mechanic, which inspired the townspeople's confidence in his project. There is debate as to whether the craft ever actually got off the ground; some residents later recalled having seen it lift off for a few feet. Eventually Cannon put the aircraft on a railroad flatcar to ship it to St. Louis, possibly in hopes of interesting investors. The machine was destroyed by a storm, however, while it sat on the tracks in Texarkana. Cannon reportedly built a second model of the aircraft in Chicago in 1913, but the machine crashed into a telephone pole after a brief flight. Cannon returned to Texas and died in Longview in 1922.
Stroll back in time in Historic Pittsburg, a Texas Historical Commission Main Street City since 1986. The turn-of-the-century buildings, lovely historic homes and churches with awe-inspiring stained glass windows make a visit here a time to remember. Tracing your East Texas ancestors is easy in the large genealogical section of the public library and at the friendly county court house. Historic graveyards abound in the area, many with marked graves dating in the 1850s. Camp County has over 25 historic markers within its boundaries.
Pittsburg is the county seat of Camp County and is close to both Interstate 30 and Interstate 20."
More pictures at: http://www.pittsburgtexas.com/
--------
Upcoming events:
Pittsburg Pioneer Days
Kick‑off Thursday night with carnival...Then, all‑day Saturday‑Downtown family‑oriented event with parade and car show, wine tasting, beer tent, carnival, kids activities, food, live entertainment, large variety of commercial vendors, arts & crafts.
Wine Tasting
Starting 9/20/2013 4:30:00 PM
Through 9/20/2013 9:00:00 PM
Camp County Livestock Show
Starting 9/21/2013 8:00:00 AM
Through 9/21/2013 9:00:00 PM
Southern RC Helicopter Competition and Show
Remote control helicopter enthusiasts from around the country descend on Pittsburg for a weekend of high flying acrobatics.  This is a must see for young and old alike. Broach Park. Free admission.
Starting 9/21/2013 8:00:00 AM
Through 9/21/2013 9:00:00 PM
Susan Hicks Motes Memorial Golf Tournament
Starting 9/27/2013 9:00:00 AM
Through 9/27/2013 5:00:00 PM
5th. Oct. 2013  Truck and Tractor Pull
10th. Oct. 2013  Classic Car Cruise Nite
12th. Oct. 2013  Bronx Wanders at the Whatley
http://www.pittsburgtexas.com/pioneerdays.html
______
On This Day:
Rebels and Yankees clash at the Battle of Antietam, Sep 17, 1862:
"On this day in 1862, at the Battle of Antietam, Confederate General Robert E. Lee's Army of Northern Virginia and Union General George B. McClellan's Army of the Potomac fight to a standstill along a Maryland creek on the bloodiest day in American history. Although the battle was a tactical draw, it forced Lee to end his invasion of the North and retreat back to Virginia.
By the time the sun went down, both armies still held their ground, despite staggering combined casualties--nearly 23,000 of the 100,000 soldiers engaged, including almost 4,000 dead. McClellan's center never moved forward, leaving a large number of Union troops that did not participate in the battle. On the morning of September 18, both sides gathered their wounded and buried their dead. That night, Lee turned his forces back to Virginia. His retreat gave President Lincoln the moment he had been waiting for to issue the Emancipation Proclamation, a historic document that turned the Union effort in the Civil War into a fight for the abolition of slavery."
______
U.S. Constitution signed, Sep 17, 1787:
"The Constitution of the United States of America is signed by 38 of 41 delegates present at the conclusion of the Constitutional Convention in Philadelphia. Supporters of the document waged a hard-won battle to win ratification by the necessary nine out of 13 U.S. states.  Today, the U.S. Constitution is the oldest written constitution in operation in the world."
______
Yesterday:
Misty and I went to get Jay, and had our walk down there.
Ray came over and painted more of the screen porch until he ran out of paint.
Jay and I put up the last sections of the roof over my front porch.  Apart from some final tweaking, that is all done.
It didn't rain enough the day before to clear the air, so being September near the Gulf coast, it was a very humid day.