For "Summary Saturday", News, Some New, Some Old:
It's Mother's Day tomorrow:
20 Things a Mother Should Tell Her Son
1. "Play a sport.  It will teach you how to win honorably, lose gracefully, respect authority, work with others, manage your time and stay out of trouble.   And maybe even throw or catch.
2. You will set the tone for the sexual relationship, so don't take something away from her that you can't give back.
3. Use careful aim when you pee.  Somebody's got to clean that up, you know.
4. Save money when you're young because you're going to need it some day.  
5. Allow me to introduce you to the dishwasher, oven, washing machine, iron, vacuum, mop and broom.  Now please go use them.
6. Pray and be a spiritual leader.
7. Don't ever be a bully and don't ever start a fight, but if some idiot clocks you, please defend yourself.
8. Your knowledge and education is something that nobody can take away from you.
9. Treat women kindly.  Forever is a long time to live alone and it's even longer to live with somebody who hates your guts.
10. Take pride in your appearance.
11. Be strong and tender at the same time.
12. A woman can do everything that you can do.  This includes her having a successful career and you changing diapers at 3 A.M.  Mutual respect is the key to a good relationship.
13. "Yes ma'am" and "yes sir" still go a long way.
14. The reason that they're called "private parts" is because they're "private".  Please do not scratch them in public.
15. Peer pressure is a scary thing.  Be a good leader and others will follow.
16. Bringing her flowers for no reason is always a good idea.
17. Be patriotic.
18. Potty humor isn't the only thing that's humorous. 
19. Please choose your spouse wisely.  My daughter-in-law will be the gatekeeper for me spending time with you and my grandchildren.
20. Remember to call your mother because I might be missing you."  From: http://www.werdyab.com/2012/04/20-things-mother-should-tell-her-son.html
______
'Ring of fire' solar eclipse seen in Australia (PHOTOS, VIDEO)
"People in remote parts of Northern Australia were recently treated to a rare nighttime sight: An annular solar eclipse in which the moon blocks the Sun, leaving a thin 'ring of fire' uncovered.
The annular solar eclipse occurs when the Moon is farther than usual from Earth, making its apparent size in the sky smaller than Sun's apparent size in the sky."  More at:  http://rt.com/news/australia-annular-solar-eclipse-089/
_______
Atmospheric CO2 Concentrations Surpass 400 PPM Milestone
"Atmospheric concentrations of carbon dioxide surpassed a notable milestone this week.  They reached a daily average above 400 parts per million, reported NOAA, for the first time in human history.  The milestone, hit on May 9, may be symbolic, notes Climate Central, but manmade CO2 emissions from the burning of fossil fuels continue to rise, bringing greater atmospheric warming and exacerbating the effects of climate change.
Research also shows that continued emissions of long-lived greenhouse gases like carbon dioxide will mean "largely irreversible" climate change for 1,000 years even after we curtail emissions. Carbon dioxide pumped into the atmosphere by fossil fuel burning and other human activities is the most significant greenhouse gas (GHG) contributing to climate change. Its concentration has increased every year since scientists started making measurements on the slopes of the Mauna Loa volcano more than five decades ago. The rate of increase has accelerated since the measurements started, from about 0.7 ppm per year in the late 1950s to 2.1 ppm per year during the last 10 years."  More at: http://researchmatters.noaa.gov/news/Pages/CarbonDioxideatMaunaLoareaches400ppm.aspx
_______
Time to End the Tax Havens
"The only real purpose of these havens is to facilitate tax evasion, money laundering, bribery, and lack of accountability for environmental and social calamities inflicted by international companies.
Now, a new analysis by a group of international organizations throws this system into sharp relief. Figures from the Enough Food for Everyone IF campaign -- supported by almost 200 organizations including Actionaid, Christian Aid, Oxfam, and Save the Children -- are revealing more about the extent of these havens. There are trillions of dollars tied up in the tax havens, with massive worldwide evasion of tax payments that undermines the budgets of rich and poor countries alike. The IF campaign makes a basic point: poverty can be fought, and austerity overcome, IF taxes are properly paid by those who owe them. Ending the tax havens and their financial secrecy is therefore urgent.
The world's most powerful countries have a unique responsibility. They created this destructive system. It's now their job to end it. Taxes worldwide need to be paid. Offshore accounts need to be reported back to the national authorities of the account holders. Banks, hedge funds and non-financial companies need to be domiciled where they can be properly overseen and regulated -- not on small islands that can't possibly oversee these businesses. The politicians need to understand that the public is now on to the game. There is no more time to delay."  More at: http://www.huffingtonpost.com/jeffrey-sachs/time-to-end-the-tax-haven_b_3241900.html
Enough Food For Everyone IF campaign - IF the G8 were kids
_______
Hurricane Sandy: 6 months later
"Damage left behind by Hurricane Sandy's landfall last October can still be seen along the US East Coast, especially the hard hit beachfront areas in New Jersey, as many communities work to move forward. Dubbed "The Superstorm" and reaching 1,000 miles wide at times, Sandy caused some $50 billion in damage and killed 159 people."
A home destroyed by Hurricane Sandy is seen on April 26 as it was left by the storm in Mantoloking, N.J. The October 29, 2012, storm moved ashore and caused severe devastation, especially in New Jersey and New York. The hurricane affected the entire US eastern seaboard from Florida to Maine and caused more than fifty billion US dollars in damage, an estimate only surpassed by Hurricane Katrina. It is expected to take years before the most heavily affected areas in New Jersey will fully recover. (Michael Reynolds/European Pressphoto Agency)
Flags decorate a fence on April 25 in Brick, N.J., around the burned remains of more than 60 small bungalows at Camp Osborn which were destroyed last October during Hurricane Sandy. Six months after Sandy devastated the Jersey shore and New York City and pounded coastal areas of New England, the region is dealing with a slow and frustrating, yet often hopeful, recovery. (Mel Evans/Associated Press)    More at:  http://www.boston.com/bigpicture/2013/05/hurricane_sandy_6_months_later.html   and: http://www.nbcnews.com/id/49646622/ns/weather/t/after-views-jersey-shore-towns-damaged-superstorm-sandy/
--------
After Hurricane Sandy, Homeless Still Number In The Thousands In New York, New Jersey
"Six months after Superstorm Sandy devastated the Jersey shore and New York City and pounded coastal areas of New England, the region is dealing with a slow and frustrating, yet often hopeful, recovery. Tens of thousands of people remain homeless. Housing, business, tourism and coastal protection all remain major issues with the summer vacation, and hurricane  seasons almost here again."  More at: http://www.huffingtonpost.com/2013/04/28/hurricane-sandy-homeless-homelessness_n_3174444.html
---------
Come Back to Coney, NY Aquarium Update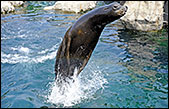 Julie Larsen Maher ©WCS
"Did you hear? WCS will reopen its New York Aquarium on Saturday, May 25. The partial reopening comes about 7 months after Hurricane Sandy devastated the 14-acre aquarium campus, severely damaging buildings, exhibits, and the facility's aquatic life support systems. This summer, visitors will be able to see the indoor exhibits of Conservation Hall, including the Coral Triangle of Fiji, Great Lakes of East Africa, and Flooded Forests of the Amazon, as well as the fish of Glover's Reef. Outdoor spaces to reopen include various sections of Sea Cliffs, home to penguins, beloved walrus calf Mitik, and other marine mammals, as well as a fully re-modeled Aquatheater featuring a new sea lion demonstration."   

_______
Detroit Refinery, Owned By Marathon, Reveals Another Side Of The 'Tar Sands Oil' Debate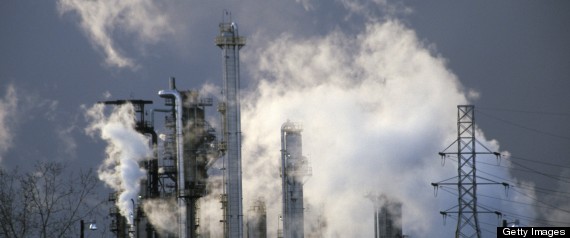 The Detroit Marathon Oil Refinery was enhanced last year to process more heavy crude oil. (Getty)
"The debate over the Keystone XL Pipeline has bubbled up again, with the Environmental Protection Agency (EPA) calling the State Department's environmental impact analysis of the proposed project "insufficient." But concerns about the so-called "tar sands" heavy crude oil it would carry aren't restricted to the pipeline's proposed route from Alberta, Canada to Texas.
"We found terrible things. Carcinogens, carbon monoxide, benzene and toluene, which harm the nervous system, methyl ethyl ketone, which can cause blindness. A lot of really bad stuff," she said in a Sierra Club release."  More at: http://www.huffingtonpost.com/2013/04/26/detroit-refinery-marathon-tar-sands_n_3156341.html
_______
Cicadas Coming to U.S. East Coast This Spring
Every 17 years, millions of cicadas fill the sky to mate—this is the year.
"Normally, periodic cicadas spend their lives in complete darkness underground, sucking the fluid out of the roots of trees and shrubs. At the end of their life, they emerge, breed, and almost instantly die, completing a lifecycle that humans have studied for centuries.
In the process, however, they annoy millions of people with their constant chirping and, of course, the piles of dead cicada bodies on the ground. While some areas may see no cicadas at all, others in the past have seen millions of cicadas in a single acre. (Listen to the cicada's love song.)"  More at: http://news.nationalgeographic.com/news/2013/03/130329-cicadas-coming-sky-locust-swarm-animal-science/
Mapping Swarmageddon:   "And by "track their whereabouts," we obviously mean AVOID THEM AT ALL COSTS." http://project.wnyc.org/cicadas/map.html
--------
Here Comes the Buzz
"It may not be as grand as the wildebeest migrations across Africa's eastern savanna or the march of emperor penguins across miles of Antarctic ice to their inland nesting areas. But it is a wildlife phenomenon not seen elsewhere in the world."
"Over the next few weeks, as soil temperatures reach a sustained temperature of 64 degrees, cicadas from Connecticut to North Carolina will emerge from their subterranean world for the first time since they burrowed underground as nymphs in 1996, returning in numbers that dwarf those other spectacles. The buzzing of males will be heard in a mating ritual that stretches back to at least the ice age. Then, within six weeks, they will all be dead, hundreds of millions, if not billions, of them, and their progeny will not be seen until 2030.  More at:  http://www.nytimes.com/2013/05/02/opinion/here-comes-the-cicadas-buzz.html
_______
Eight Health Benefits of Houseplants
"Bringing the outdoors inside does more than beautify your space. According to NASA, houseplants are actually good for your health because they grab and filter polluted indoor air. So, next time you have an allergic attack or a raging migraine, try a pot of lilies or a dash of daises before you make a doctor's appointment.
While some plants are better than others for absorbing pollutants, all plants have properties that are useful for improving indoor air quality. If you're only going to spring for one plant, get a Chrysanthemum. NASA recently confirmed that Chrysanthemums are the best at removing three of the most common indoor air pollutants. For the best results, however, NASA suggests having 14-16 plants in at least six-inch pots. If you purchase larger plants, you don't need as many to harness the same air cleaning power. Here are a few other ways that plants can help improve your health:"    https://brightnest.com/posts/eight-health-benefits-of-houseplants
_______
Is Plastic Wrap Safe?
Question: "I keep hearing contradictory information about the use of plastic wrap. What do you think? Is plastic wrap safe to use? What about in the microwave?"
A: "The issue of greatest concern, however, is whether plastic wrap will leach chemicals into foods when it is used to cover dishes being heated in microwave ovens. It is possible for DEHA to get into foods, particularly fatty foods such as meats and cheeses. For this reason, the U.S. Food and Drug Administration (FDA) advises against using in the microwave any plastic wrap that is not labeled "microwave safe." To earn this designation, a wrap must pass tests that satisfy the agency. (The same goes for plastic containers that come into contact with food.)
If you do use plastic wrap on foods heated in the microwave, be sure that the wrap is placed loosely over the container but doesn't touch the food. Some product labels specify that there should be one inch or more between the wrap and the food in order to prevent the plastic from melting should it come into contact with hot food. Instead of plastic wrap, I advise you to use wax paper or white paper towels. Microwave food only in glass or ceramic containers."   More at: http://www.drweil.com/drw/u/QAA401234/Is-Plastic-Wrap-Safe.html
_______
On This Day:
Dust storm sweeps from Great Plains across Eastern states, May 11, 1934:
"On this day in 1934, a massive storm sends millions of tons of topsoil flying from across the parched Great Plains region of the United States as far east as New York, Boston and Atlanta.
At the time the Great Plains were settled in the mid-1800s, the land was covered by prairie grass, which held moisture in the earth and kept most of the soil from blowing away even during dry spells. By the early 20th century, however, farmers had plowed under much of the grass to create fields. The U.S. entry into World War I in 1917 caused a great need for wheat, and farms began to push their fields to the limit, plowing under more and more grassland with the newly invented tractor. The plowing continued after the war, when the introduction of even more powerful gasoline tractors sped up the process. During the 1920s, wheat production increased by 300 percent, causing a glut in the market by 1931.
That year, a severe drought spread across the region. As crops died, wind began to carry dust from the over-plowed and over-grazed lands. The number of dust storms reported jumped from 14 in 1932 to 28 in 1933. The following year, the storms decreased in frequency but increased in intensity, culminating in the most severe storm yet in May 1934. Over a period of two days, high-level winds caught and carried some 350 million tons of silt all the way from the northern Great Plains to the eastern seaboard. According to The New York Times, dust "lodged itself in the eyes and throats of weeping and coughing New Yorkers," and even ships some 300 miles offshore saw dust collect on their decks.
The dust storms forced thousands of families from Texas, Arkansas, Oklahoma, Colorado, Kansas and New Mexico to uproot and migrate to California, where they were derisively known as "Okies"--no matter which state they were from. These transplants found life out West not much easier than what they had left, as work was scarce and pay meager during the worst years of the Great Depression.
Another massive storm on April 15, 1935--known as "Black Sunday"--brought even more attention to the desperate situation in the Great Plains region, which reporter Robert Geiger called the "Dust Bowl." That year, as part of its New Deal program, President Franklin D. Roosevelt's administration began to enforce federal regulation of farming methods, including crop rotation, grass-seeding and new plowing methods. This worked to a point, reducing dust storms by up to 65 percent, but only the end of the drought in the fall of 1939 would truly bring relief."
_______
B.F. Goodrich Co. announces development of tubeless tire, May 11, 1947:
"On this day in 1947, the B.F. Goodrich Company of Akron, Ohio, announces it has developed a tubeless tire, a technological innovation that would make automobiles safer and more efficient.
While Goodrich awaited approval from the U.S. Patent Office, the tubeless tires underwent high-speed road testing, were put in service on a fleet of taxis and were used by Ohio state police cars and a number of privately owned passenger cars.
The testing proved successful, and in 1952, Goodrich won patents for the tire's various features. Within three years, the tubeless tire came standard on most new automobiles. According to an article published in The New York Times in December 1954, "If the results of tests...prove valid in general use, the owner of a 1955 automobile can count on at least 25 per cent more mileage, easier tire changing if he gets caught on a lonely road with a leaky tire, and almost no blowouts." The article quoted Howard N. Hawkes, vice president and general manager of the tire division of the United States Rubber Company, as calling the general adoption of the tubeless tire "one of the most far-reaching changes ever to take place in the tire industry." The radial-ply tire, a tubeless model with walls made of alternating layers--also called plies--of tough rubber cord, was created by Michelin later that decade and is now considered the standard for automobiles in all developed countries."
_______
Yesterday:
Misty and I went to get Jay, and to take our walk, in raincoats.
The rain didn't stop Jay and me from working on the roof extension though.  We set up the saw horses in the Puddle Jumper's carport, so the van and Puddle Jumper both got a good bath out in the rain.  I had picked up some more lumber after I took Holly back to her former foster mom the day before, so we screwed those in place.  Sometimes we had to take a break in the carport when it was more than a drizzle, but that wasn't for long.
The Mama cat and kittens are doing well.  Mama is very skinny, so Kenya told me to de-worm her for the three mornings that she is here.  We use Strong-T, which gets most worms, so she should start to fill out.  Angela had brought some cheap food for her that I wasn't going to give to a very skinny Mama who was feeding four kittens.  "Midnight", I call her "Ni-nite", appreciated having some better food.  She has even walked around my house, given it a thorough inspection, and sniffed at Misty showing no animosity.  It is great to take care of a 'normal' cat for a few days.