For "Summary Saturday":
Water world: Photos of the animals in the flooded New York Aquarium
Jon Forrest Dohlin, director of the Wildlife Conservation Society, which runs the New York Aquarium, surveys the sea lion exhibit while wading through water. Julie Larsen Maher/WCS
"Flood waters from superstorm Sandy left the New York Aquarium's 14-acre facility in Coney Island virtually underwater. Recent arrival Mitik the walrus made it through safely, but aquarium staff members are still working to protect the rest of the animals and fish, whose habitats require complex filtration systems and temperature control."  More at: http://animaltracks.today.com/_news/2012/11/02/14886620-water-world-photos-of-the-animals-in-the-flooded-new-york-aquarium?lite
--------
"The WCS (Wildlife Conservation Society ) announced Thursday that 18 aquarium staff workers stayed on duty all throughout the hurricane to protect the animals. You're free to start crying now.
Included among the animals who emerged safe was the aquarium's most recent new star, the 234-pound walrus calf named Mitik, who arrived at Coney Island just in October after being rescued off the coast of Alaska earlier this year. The aquarium's executive vice-president Jim Breheny issued a statement this week that, "As an orphaned calf, he was experiencing some health issues when he came to us as a rescue. We have been monitoring his condition carefully since his arrival and continued this around-the-clock care throughout the duration of the storm." The aquarium had been, until Sandy, one of the few in the country to house walruses."
______
A Windows 8 Cheat Sheet
"In my New York Times column on Thursday, I pointed out that Microsoft's new Windows 8 feels like two operating systems in one. There's the traditional desktop Windows, best for mouse and keyboard, and the new TileWorld (as I call it), best for touch screens.
Why "best"? Because desktop Windows has tiny buttons, menus and controls that are generally too small for finger manipulation, and TileWorld is filled with gestures that make sense only on touch screens.
If you install Windows 8, you'll have to learn both environments, like it or not; you can't live in just one environment or the other. So the question arises: how are you supposed to operate TileWorld if you have a nontouch computer?
Answer: There are mouse and keyboard equivalents for the touch gestures."  Read more at: http://pogue.blogs.nytimes.com/2012/10/25/a-windows-8-cheat-sheet/?ref=personaltechemail&nl=technology&emc=edit_ct_20121025
______
UK campaigners call for Nobel Prize for shot Pakistani girl
Pakistani schoolgirl Malala reads a book as she recuperates in Birmingham
LONDON, Nov 9 (Reuters) - "Tens of thousands of Britons called on the government on Friday to nominate Malala Yousufzai, a Pakistani girl shot in the head by the Taliban for advocating girls' education, for the Nobel Peace Prize.
The 15-year-old is receiving specialist treatment in the English city of Birmingham after gunmen shot her on Oct. 9 for standing up against the Taliban and openly advocating education for women.
The attack has drawn widespread international condemnation and Yousufzai has become a powerful symbol of resistance to the Taliban's attempts to suppress women's rights."  More at: http://www.chicagotribune.com/news/sns-rt-us-pakistan-girl-britainbre8a8008-20121108,0,4602413.story
______
Natural News Exposes "Late" Drug Recalls
"Do Drug recalls really matter or are they just a part of the game plan?

"Last summer the U.S. Justice Department fined drug giant GlaxoSmithKline $3 billion to resolve federal criminal and civil inquiries arising from the company's illegal promotion of some of its products and failure to report safety issues - including the hidden fact that the diabetes drug Avandia increases the risk of congestive heart failure and heart attack."
So, a drug has finally been recalled but there's nothing to rejoice about. The price has already been paid and healthy lives lost to chemical contamination. If you carefully observe the time it takes for USA/FDA/Big Pharma to accept that they have been wrong in allowing a particular drug into the market, you will understand that they actually have no intention of taking back the drugs which cost them millions to make, without those affecting millions of lives. And to add to that, we have lawsuits which pay off the affected person "millions" again by way of silencing their angst and sufferings. This has been the same since day one and it will be so unless the people rise up to the occasion and raise their voices against such an unfair and biased approach."   From: http://buzz.naturalnews.com/000662-drug_recalls-Big_Pharma_recalls-Big_Pharma.html
______
Proposition 37 appears to have failed in California, but GMO labeling awareness achieves victory
"The GMO labeling ballot measure, which would have required food companies to label the GM content of foods, was defeated with the use of over $45 million in fraudulent advertising and dirty tricks funded by Monsanto, PepsiCo, Coca-Cola, Kellogg, General Mills, DuPont, Bayer and other food and pesticide companies.
The grassroots effort to pass Proposition 37 was supported by the efforts of millions of activists, plus financial donations from Mercola, Nature's Path, Amy's, Dr. Bronner and other companies. Natural News donated $10,000 to the effort and provided comprehensive editorial coverage of the grassroots effort. Click here to see a chart of who gave money to the effort.
Natural brands betray consumers over GMO labeling
And click here to see some of the "natural" brands that betrayed consumers with the "No on 37" deception.
Those brands include Kashi, Silk, Cascadian Farm, Larabar and more.
Remember: GMOs are the only products that consumers accidentally purchase without knowing what they're buying.

What's clear from all this is that GMO labeling has a foothold in the minds of American consumers, and this effort to label GMOs is going to be repeated state after state, year after year, until victory is achieved.
The biotech industry can no longer keep its dirty little secret: There's poison in your food, folks, and the big food producers absolutely do not want you to know that you're eating it.
The GMO labeling battle has only just begun
Monsanto and other companies appear to have won this showdown in California, but they are going to lose the war of deception against consumers. As awareness of GMOs continues to spread, people will demand honest labeling in increasing numbers.

The huge burst of awareness on Prop 37 has a lot of people asking the questions: Hey, what are GMOs? And why aren't they labeled on foods?

That question will ultimately spell defeat for Monsanto, Kellogg, General Mills, Coca-Cola, PepsiCo and all the other evil, deceptive corporations who bankrolled the "No in 37" criminal fraud that deceived a majority of California voters."
More at: http://www.naturalnews.com/037873_Proposition_37_election_results_GMO_labeling.html
________
"The San Onofre nuclear power station replaced its steam generator several years ago, but only now is it able to move the old generator to a secure disposal facility. The generator must be moved in four parts. Each section is roughly 50-feet long and 15 feet in diameter and requires a transportation method of epic proportions. The trailer specifically constructed for this move is 400-feet long, nearly 17-feet high and it will take three weeks to make the 830-mile trip from San Onofre to its Utah disposal site." More at: http://www.autoblog.com/2012/11/06/this-192-wheel-vehicle-is-carrying-nuclear-waste-to-utah-right-n/
______
Ship with 700 tons of gold ore disappears
Russian ship carrying 700 tonnes of Polymetal gold ore spotted on seabed.  Polymetal shares rally as scuba divers discover gold-laden freighter two weeks after it disappeared in Okhotsk sea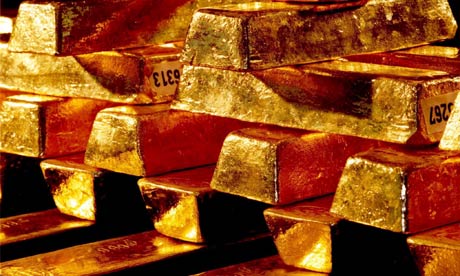 Polymetal gold discovery – the ore aboard the 40-year-old Amurskaya, which vanished on one of the main routes to Asia, is worth about £144,000. ($230,000)
"The ship, operated by a company based in Nikolayevsk-on-Amur, left the Kiran sea terminal on 28 October carrying ore from Polymetal's Avlayakan mine to be delivered at its Hakanja processing plant. It was discovered on the seabed at a depth of 25 metres after capsizing in high seas.
"A ladder, the lack of people on the bridge, the open door to the room below the bridge deck and the lack of lifeboats on board confirms with a high likelihood that the crew attempted an emergency evacuation," the ministry added.
The director of the ship's operator is being investigated on charges of negligence for having sent the vessel out in bad weather and overloading it with gold ore."  More at: http://www.guardian.co.uk/business/2012/nov/07/russian-ship-polymetal-gold-ore
______
Rice Farmers Suing Drug Company and Poultry Industry for Contaminating Their Crop with Arsenic
"Three Arkansas farming operations have filed a lawsuit against Pfizer, Tyson Foods, and three Arkansas poultry producers after arsenic was detected in their rice, claiming it is the result of arsenic additives used in chicken feed. Chicken litter is used by rice farmers as fertilizer.
The FDA announced a "voluntary suspension" of Pfizer's arsenic-laced drug Roxarsone in 2011. Tyson claims to have stopped using the drug in 2004, but the lawsuit claims all poultry industry defendants have used Roxarsone to some degree in their proprietary feed formulas as recently as 2011.
The safety of Roxarsone, manufactured by Pfizer, was based on the fact that it contains organic arsenic, which is less toxic than the other inorganic form, which is a known carcinogen. But research has shown that the organic arsenic in Roxarsone transforms into highly toxic inorganic arsenic in anaerobic environments such as soil.
On October 10, the USDA announced that Tyson Foods had issued a nationwide recall of misbranded chicken containing undeclared allergens.
Large corporate-controlled CAFOs have a detrimental impact on soil quality, water quality, nutrient density, and dramatically increases disease among the animals, requiring excessive use of veterinary drugs (which end up on your plate) and increases the risk of foodborne illness."  More at: http://articles.mercola.com/sites/articles/archive/2012/10/25/rice-farmers-sue-drug-companies.aspx?e_cid=20121101_WNL_art_4
______
Tips of the week.
"Cardboard egg containers.  Open and cut the container in half down the seam.  Put the top under the bottom.  It provides more support and the eggs are easily accessible.
Cell phone: Can't read the serial number to your fridge, stove or computer without a magnifying glass and standing on your head?  Stick your cell phone down there and take a picture.  You can enlarge if necessary."
______
On This Day:
Birth of the U.S. Marine Corps, Nov 10, 1775:
"During the American Revolution, the Continental Congress passes a resolution stating that "two Battalions of Marines be raised" for service as landing forces for the recently formed Continental Navy. The resolution, drafted by future U.S. president John Adams and adopted in Philadelphia, created the Continental Marines and is now observed as the birth date of the United States Marine Corps.
Increasing conflict at sea with Revolutionary France led the U.S. Congress to establish formally the U.S. Navy in May 1798. Two months later, on July 11, President John Adams signed the bill establishing the U.S. Marine Corps as a permanent military force under the jurisdiction of the Department of Navy. U.S. Marines saw action in the so-called Quasi-War with France and then fought against the Barbary pirates of North Africa during the first years of the 19th century. Since then, Marines have participated in all the wars of the United States and in most cases were the first soldiers to fight. In all, Marines have executed more than 300 landings on foreign shores.
Today, there are more than 200,000 active-duty and reserve Marines, divided into three divisions stationed at Camp Lejeune, North Carolina; Camp Pendleton, California; and Okinawa, Japan. Each division has one or more expeditionary units, ready to launch major operations anywhere in the world on two weeks' notice. Marines expeditionary units are self-sufficient, with their own tanks, artillery, and air forces. The motto of the service is Semper Fidelis, meaning "Always Faithful" in Latin."
______
Edmund Fitzgerald sinks in Lake Superior, Nov 10, 1975:

"On this day in 1975, the SS Edmund Fitzgerald sinks in Lake Superior, killing all 29 crew members on board. It was the worst single accident in Lake Superior's history.
The ship weighed more than 13,000 tons and was 730 feet long. It was launched in 1958 as the biggest carrier in the Great Lakes and became the first ship to carry more than a million tons of iron ore through the Soo Locks.
On November 9, the Fitzgerald left Superior, Wisconsin, with 26,000 tons of ore heading for Detroit, Michigan. The following afternoon, Ernest McSorely, the captain of the Fitzgerald and a 44-year veteran, contacted the Avafor, another ship traveling on Lake Superior and reported that his ship had encountered "one of the worst seas he had ever been in." The Fitzgerald had lost its radar equipment and was listing badly to one side.
A couple of hours later, another ship made contact and was told that the Fitzgerald was holding its own. However, minutes afterward, the Fitzgerald disappeared from radar screens. A subsequent investigation showed that the sinking of the Fitzgerald occurred very suddenly; no distress signal was sent and the condition of the lifeboats suggested that little or no attempt was made to abandon the ship.
One possible reason for the wreck is that the Fitzgerald was carrying too much cargo. This made the ship sit low in the water and made it more vulnerable to being overwhelmed by a sudden large wave. The official report also cited the possibility that the hatches to the cargo area may have been faulty, leading to a sudden shift of the cargo that capsized the boat.
The Fitzgerald was eventually found 530 feet below the surface, 17 miles from Whitefish Bay, at the northeastern tip of Michigan's Upper Peninsula. The ship had broken into two parts that were found approximately 150 feet apart. As there were no survivors among the 29 crewmembers, there will likely never be a definitive explanation of the Fitzgerald's sinking.
The Fitzgerald's sinking was the worst wreck in the Great Lakes since November 29, 1966, when 28 people died in the sinking of the Daniel J. Morrell in Lake Huron.
The disaster was immortalized in song the following year in Canadian folk singer Gordon Lightfoot's "The Wreck of the Edmund Fitzgerald."
______
Yesterday:
Misty and I went for a quick walk-about around here, while Ray loaded the Puddle Jumper with all the things I had got ready, then we went down to Claudia's house to attack to her mold problem.
Ray was on my two-step ladder taking off the upper cabinet doors, while I held them.  Then I was on Claudia's porch bleaching all the cabinet doors and removable shelves, while inside Ray removed the dried up mold, and bleached inside all the cabinets.  We both wore gloves, and inside, Ray wore a mask, too.  One little side cabinet had to be removed, and it was a struggle, but we finally got it out.  We were very pleased to see that there was no mold on the wall behind it.    Little Maddie, the Yorkie, was at a neighbor's house so we could leave doors and gates open. 
Jay was being a real horse's arce, coming over from his house now and then to throw some nasty remarks at all of us.  He was driving his poor mother, Claudia to distraction, so we hope his latest bout of drinking will soon be over, then he will go back to being the 'nice Jay' that he can be.
After rinsing everything, the last thing Ray and I did was take her AC filter out to bleach, rinse, and dry it before putting it back in place.  There shouldn't be any mold spores left in that kitchen!  Our arms were tired, so we didn't even unload the Puddle Jumper when we got back here. That was enough for one day.